Why a Decorative Concrete Franchise is a Solid Investment
If you're looking for a franchise to invest in and don't know where to begin, the best thing you can do is to find a business that fills a niche in the market. No matter where you're located, chances are there's already an abundance of fast-food restaurants, fitness centers or automotive repair places around. Opening a business in one of those crowded industries means a lot of competition right off the bat. And if you want to join an industry like home improvement, so will your potential competitors.
In order to stand out in the crowded marketplace, you may want to consider a rapidly growing but lesser-known business in the home improvement industry — decorative concrete.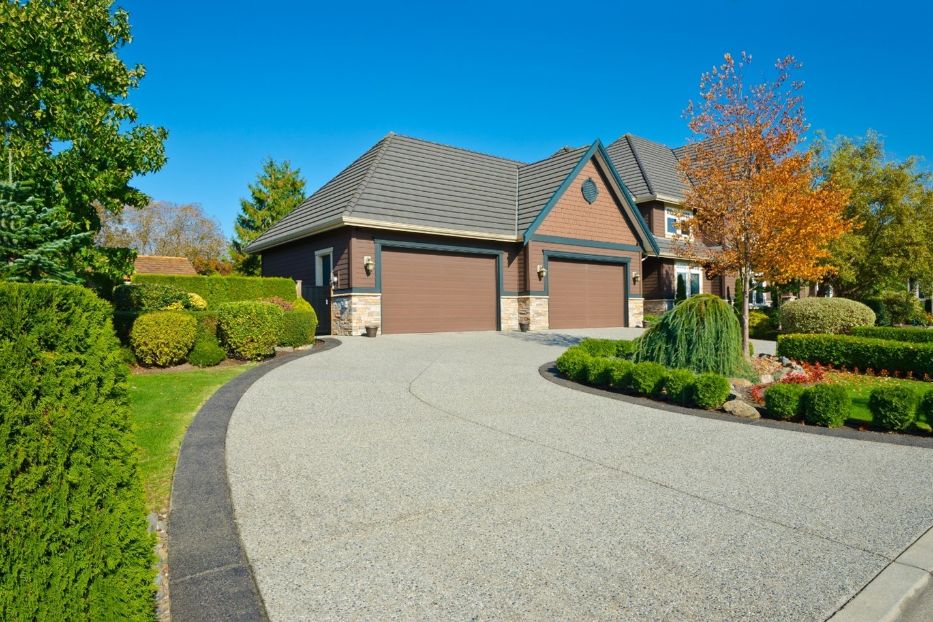 What is Decorative Concrete?
Concrete is one of the most commonly used construction materials on earth. It is used to build massive structures including bridges, roads, and dams. It's also used for small projects like the sidewalk in front of your house, or the driveway where you park your car. Concrete is used so widely because it's strong, durable, requires minimal maintenance, and is relatively inexpensive.
Concrete has been around for thousands of years and colored concrete has been around for about 100 years, but in the 1950s, the industry was revolutionized by the invention of stamped concrete. Through the use of a stamp — originally made of metal but now made of plastic — concrete can be textured and embossed in addition to being colored so it mimics brick, slate, flagstone, tile, and even wood — more expensive materials that are in high demand right now.
These materials transform the look of patios, pool decks, walkways, fireplaces, and even flooring. The process makes it totally customizable to the homeowner's needs—every project is different.
What to Know Before Investing
If you want to get in this business, your best bet is to franchise with the largest decorative concrete franchise in the nation — Concrete Craft. Formerly known as All American Decorative Concrete, we've been in business since 2006 and have dozens of locations across the U.S. and Canada. Plus, all our franchisees have the backing of our parent company, Home Franchise Concepts (HFC.) In business for 30 years, HFC currently franchises eight brands in the home services industry. All of HFC's brands benefit from a wide array of resources, including extensive training programs, effective marketing strategies, superior operational support, and the best in leadership.
What it Costs to Get Started
Concrete Craft charges an initial franchise fee of $69,950 as part of a total startup cost package ranging from $156,00 to $233,000. You'll need to have a minimum net worth of $200,000. Prospective franchisees may be able to use funds from their 401(k) to finance these costs, and veterans receive a 15% discount on the franchise fee.
No Experience Necessary
While our finished projects are works of art, you don't need to be an artist, or even a handyman, to own a Concrete Craft franchise. And you don't even need to get your hands dirty, as you can hire someone else to do the work while you run the business. We provide two weeks of intensive training to teach our new franchisees how to run the business, as well as how to perform the work. The first week is in the classroom where you'll learn industry basics including product knowledge, sales, and comprehensive marketing. The second week is hands-on training for you and your installer at the HFC Experience center in Dallas.
The Benefits of Franchising with Concrete Craft
Besides training you and your installer in our proprietary processes, Concrete Craft will help you obtain the right equipment and materials to do the job. Using our proven marketing strategies, we'll help you market your business in order to build a customer base. And we will assign you a designated market in which to operate, so you are not competing with any other Concrete Craft franchises.
While much of our work is done outside, we also perform a lot of indoor projects such as stained concrete floors and stamped concrete fireplaces. So, unlike some construction companies that are at the mercy of the weather, we can still make money even if it's raining or snowing.
And as the increased demand for home renovation continues, more and more people are going to seek out decorative concrete as an inexpensive replacement for more costly and sometimes hard-to-get materials.
Consider Franchising with Concrete Craft
If you'd like to learn more about what it takes to own a decorative concrete franchise, check out our frequently asked questions. Then, request more information and one of our franchise development representatives will be in touch to help you determine whether Concrete Craft is right for you.