What is the Standard Franchise Fee and How Does it Vary
As the U.S. and our economy continues to rebound from COVID-19 and we progress to a more normal lifestyle, many of those who possess an entrepreneurial spirit are exploring the myriad of benefits that come with owning your own home-based franchise. Whether you are wanting to control your own earning potential, establish a legacy family business, provide yourself with flexible work hours, or all of the above, owning your own business is becoming a popular on-ramp to achieving your own slice of the "American dream". As you progress in exploring if investing in and owning a franchise is right for you, you'll undoubtably form certain expectations, as well as several key questions. One extremely important question you may already be asking yourself is- how does franchise ownership work and what should I know before making a decision to buy? These and other related questions should be addressed early on in your assessment of franchise ownership. Let's take a look at some of these key questions to help give you a better understanding of the growing franchise industry so you can make a well informed decision.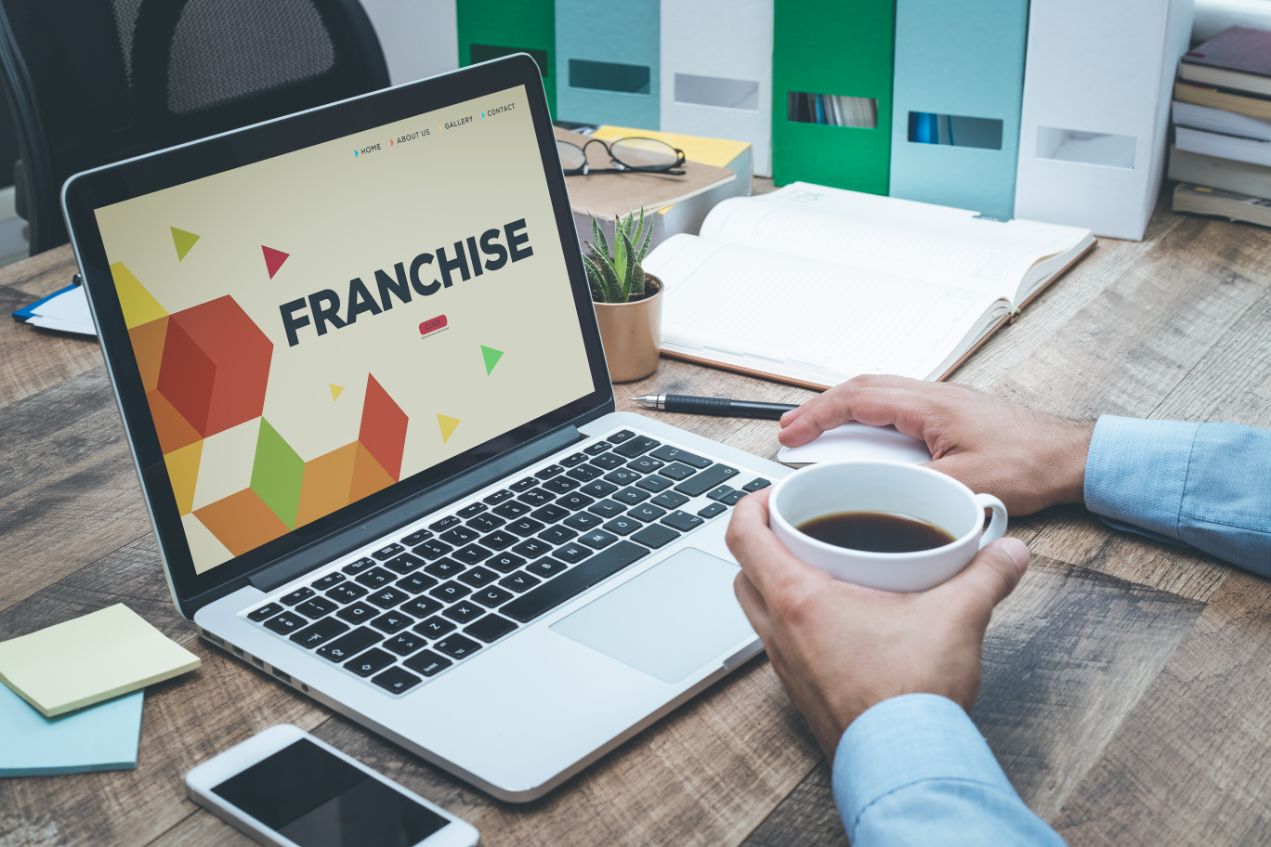 How does franchise ownership work?
One of the core principles to keep in mind about franchise ownership is that as the franchisee you are not alone when it comes to running a successful business. That's because a successful franchisor has an established business model and support system in place for the franchise owner to follow. For example, the franchisor ConcreteCraft®, a nationally branded expert in stamped, resurfaced, stained, and restored concrete, provides its franchise owners with several advantages, including exclusive sales territories, proprietary products, marketing support, a track record of financial success, and other important business factors. Other franchisors provide these or similar benefits so that when you are their franchisee, you are engaged with a parent company, the franchisor, that is well established and able to consistently provide you and your business with the support and services you need to be successful.
What is a franchise fee?
First, it's important to know that the franchise fee is different from the total franchise investment. See how Concrete Craft breaks out the Franchise Cost Requirements. The total franchise investment is how much you would spend in total to purchase the franchise, required equipment, any service vehicles, training, initial marketing support, and other related business expenses. On the other hand, the franchise fee is the payment a franchisee makes to the franchisor for the right to use the company's brand, products, and intellectual property. This can be done up front or on an ongoing basis, according to the terms of the franchise agreement. Simply put, instead of creating a business from scratch, a franchisee benefits from the brand recognition, business model, and systems that the franchisor has already created. According to the Federal Trade Commission (FTC), this includes use of the franchisor's trademarks, service marks, trade name, logo, or other proprietary marks to the franchisee.
How does a franchise fee work?
Franchise fees are typically an initial payment that you, the franchisee, make to the franchisor when signing their franchise agreement to become a franchisee. This fee can be any amount above $500 (per the FTC Rule) but it is generally in the range of $20,000 to $50,000. Note, the amount you pay will be disclosed upfront in the franchise disclosure document. While many prospective franchisees equate the payment of the franchise fee with the initial services and support provided by the franchisor, that is usually not the case. The fee is essentially a payment for joining the franchise system under the terms of the franchise agreement. In essence, the franchisee must pay for the rights to use all of the franchisor's assets that will help them succeed as a business. These assets can comprise a lot of value, so upfront fees can be expensive.
How can franchise fees vary?
In general, the initial franchise fee is not negotiable but, like any contract, the amount of the franchise fee is whatever the two parties agree on. Since one key principle of franchising is all about consistent and sustainable replication, if one franchisee has paid a lower franchise fee than others, it can cause ethical and even legal issues. That being said, there are a few situations where franchisors will often alter the amount of their initial franchise fee:
Master Franchise Agreement- When a franchisee agrees to open multiple locations throughout a defined period, this is traditionally called a multi-unit development or master franchise agreement. In this type of agreement, it is not uncommon for franchisors to reduce the franchise fee for locations the franchisee is scheduled to open later on in the development phase. For example, the franchisee may be required to pay the normal $35,000 franchise fee for the first two units it opens, but only $25,000 for units three through five.
Transfer fee- While technically not an initial franchise fee, a transfer fee is paid when a franchisee sells their business and transfers their rights as a franchise to another party. That "new" franchisee will pay the franchisor a transfer fee, which is normally either a fixed amount or a percentage of the franchisor's typical franchise fee.
Renewal fee- At the end of the term of the franchise agreement, and depending on the franchisee's right to re-up with the relationship as per the terms of their contract, a franchisee may decide to renew the relationship with the franchisor. If so, the fee they pay when entering into the successor agreement is generally referred to as a renewal or successor fee. Similar to the transfer fee, the renewal fee is usually a lower amount compared to what is charged to new franchisees.
Why it's important to choose a well positioned and established franchisor.
Selecting the right franchise opportunity and being comfortable with the franchise fee are two important areas in your decision process. And part of choosing the right franchise involves selecting a parent company that has both the experience and leadership you can rely on- in both good times and not so good times. Home Franchise Concepts® (HFC), the parent company of ConcreteCraft, has a track record of over 25 years of success in franchising and includes six well established home brands in the thriving home services franchise category. HFC is owned by JM Family Enterprises, and by partnering with Home Franchise Concepts you are provided with the support and backing of a dynamic, successful company that is highly regarded, and one that's consistently ranks on Fortune Magazine's "100 best companies to work for" list.
There's no better time than now to get started with owning your own home-based business.
With a resurging economy and robust growth in the home improvement category, now is the perfect time to explore the next step on your path to a secure economic future. Concrete Craft continues to expand as the leader in decorative concrete and we're looking for those like yourself who have that "can do", entrepreneurial mindset. Call 1-800-420-5374 or explore the Concrete Craft opportunity online. One of our franchise licensing advisors will be happy to answer any questions you have and assist you with evaluating whether owning a ConcreteCraft franchise is right for you. You can also visit Home Franchise Concepts (HFC), the parent company to Concrete Craft, to learn more about franchise ownership with our sister brands in the rapidly growing home improvement space.