5 Types of Franchise Businesses and Their Advantages and Disadvantages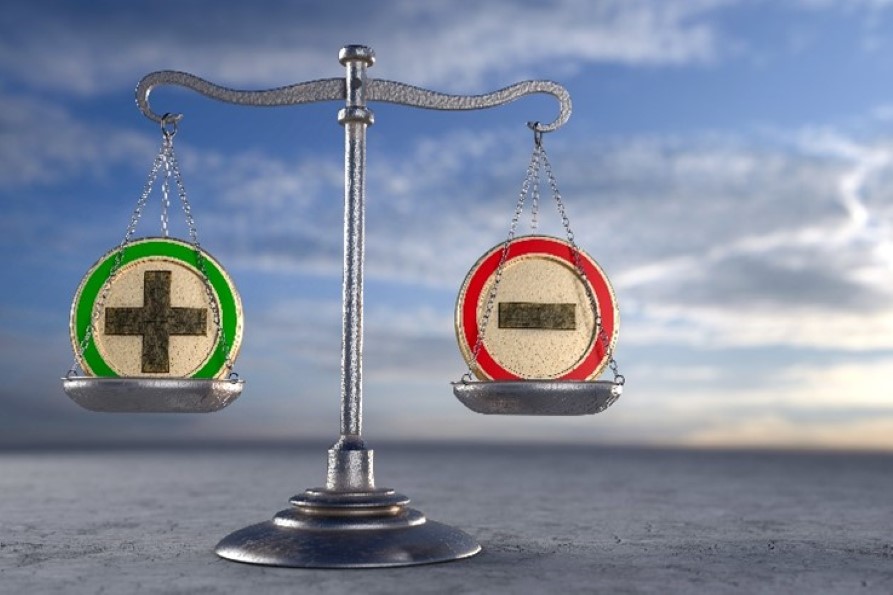 Owning a business can be very risky, especially if you don't know what you are doing. That's the reason many first-time business owners decided to buy a franchise, instead of starting a company from scratch.
Franchising with a well-established and reputable brand gives you instant name recognition, as well as a successful business model to follow. The number of franchises in this country continues to grow at a steady pace. The International Franchise Association's 2022 Franchising Economic Outlook predicted a net gain of 17,000 franchise locations in 2022, bringing the total number of franchises to more than 792,000.
While that number is promising, it can also be daunting. If you are new to franchising, it can be difficult to determine exactly which franchise opportunity is best for you.
It's best to start by looking at the pros and cons of the 5 types of franchise businesses available.
Investment Franchises
Investment franchises are just that—investments. Hotels and large restaurant franchises are often investment franchises. On the pro side, after you write the check, there's very little for you to do. Also, it's possible to enjoy large financial returns. But the high buy-in can be prohibitive, and since you won't be a hands-on owner, you won't gain much business experience with this model. When you sell this franchise, be aware you may owe capital gains taxes.
Conversion Franchises
A conversion franchise is when an independent business owner—say of a small plumbing company, or local real estate firm—is re-branded to become one of an existing franchise work.
The pros are all the benefits you receive from being under the franchisor's umbrella. You'll be able to grow your business bigger and faster than you would have on your own. Cons are the royalties and other fees you will have to pay, and the loss of autonomy.
Product (Distribution) Franchises
Product franchises, sometimes called distribution franchises, exist as outlets to sell products that have been manufactured by the franchisor. Car dealers, soft drink companies, and tire stores are examples of this type of franchise. The pros of this model include beginning able to develop your own identity in the market, for instance as "Jim's Tire Shop," while being able to provide your customers with a big name tire brand. But one con is the fact that this type of agreement often restricts you from selling other brands. Another is the lack of support franchisees receive. In this type of franchise business, the franchisor only supplies the product—the rest is up to you.
Business Format Franchises
Business Format Franchises are the most common type of franchises—it's what most of us think of when we hear the term 'franchise.' Examples include quick-service and fast-casual restaurants, as well as fitness centers. As a franchisee, you become part of the company's brand, and you get a detailed business model to follow to get your business up and running faster.
The pros of this type of franchise are the extensive training and ongoing support provided for franchisees. However, if you want to be the one in charge and don't want to conform to the restrictions put on you by the franchisor, this model would not be right for you.
Jobs (Services) Franchises
Jobs, or services, franchises are smaller franchises, sometimes run from home or a mobile operation, with fewer employees (usually 5 or less.) They are easier to start and have a lower initial investment. Since they don't require a brick-and-mortar retail location, your monthly overhead is lower as well. This type of franchise allows for more flexible scheduling in terms of the hours, and even the days, you work. Examples include maid services, lawn care, and other home services.
Consider a Concrete Craft Franchise
The profitable home services industry is a crowded one, so when choosing a franchise, it's wise to find a niche like decorative concrete. Concrete Craft is the nation's leading decorative concrete coatings franchise. We teach our franchisees our proprietary staining, stamping, and resurfacing processes so they become experts in transforming concrete to resemble more expensive materials. And you can get started with an initial investment of $69,950.
Get Started with Concrete Craft Today
Now that you know about the five types of franchise businesses, contact us to learn more about the benefits of owning a Concrete Craft franchise. One of our franchise advisors will be happy to answer your questions and show you how you can craft your own future as a Concrete Craft business owner.