Service Franchises Are the Best to Own Right Now
If you have an entrepreneurial mindset and are considering owning your own home-based franchise, you may want to consider exploring why the home services franchise industry is trending upward- and in a big way. According to recent franchise industry estimates, Home Services passed Food and Restaurant franchises to rank as the No. 1 most popular category for aspiring franchisees. As a broad category, the service franchise category is poised to provide those who aspire to have greater control over their career and income potential with a promising home-based business. Let's take a closer look at the service franchise industry, the various types of service franchises, and what makes service franchises so attractive right now for those who want to create their own slice of the "American dream".
What qualifies as a service franchise?
Service-based franchises include a broad range of categories, such as home care. These can include landscaping, painting, pest control, cleaning, interior design/decorating, and other similar services. Another category is personal care such as massage studios, hair salons, and fitness training. A distinct advantage of a service franchise, compared to say a retail franchise, is that service franchises typically do not require a brick and mortar operation. In fact, many or most are home-based, which in itself offers lower start-up costs to the franchisee. In addition, service franchises generally offer work schedule flexibility and a reduced dependency on staff. Within the service franchise space, the Home Service category offers a multitude of choices.
Examples of Home Service franchises.
As mentioned earlier, Home Service franchises, or home care, includes several sub-categories, such as painting, pest control, interior design, and others. Here's a brief list of some specific home-based service franchises that fall into this category:
Painting Services:
FreshCoat® Painters
Color World® House Painting
CertaPro® Painters
Five Star™ Painting
Pest Control Services:
Liberty Pest Management
Mosquito Squad®
Eco Safe® Pest Control
Mosquito Shield®
Cleaning/Restoration Services:
AdvantaClean®
ServiceMaster Restore®
Chem-Dry®
Merry Maids®
Hardscaping/Decorative Concrete
ConcreteCraft®
Archadeck® Outdoor Living
System Pavers®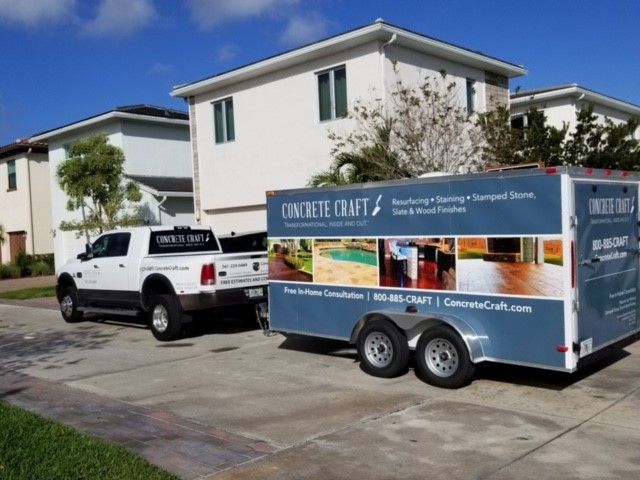 Why Home Service Franchises are seeing robust growth.
There are several reasons why Home Service franchises are a popular choice for those who want to reap the numerous benefits that come with owning your own home-based franchise business. As most Americans are now working longer hours and spending more time at home than in the past, they have less time to take care of many tasks, and would rather hire a professional instead. In addition, due to the COVID-19 pandemic, staying at home and working from home has made homeowners more aware of their home's shortcomings. During the pandemic, our homes have provided much more than just shelter. Dining rooms have become telecommuting offices, kitchen tables have transformed into work stations for the kids, garages turned into home gyms, and living rooms have become "mini" movie theaters.
With so many of us at home, many Americans have developed a preference and greater appreciation for updating and maintaining their homes. And with the savings they've realized from postponing vacations, travel, and other pre-pandemic activities, homeowners have been able to add to their cash savings, allowing them to invest in home upgrades like never before. In fact, the Better Business Bureau® (BBB) recently published a report by Porch.com that 76% of homeowners in the United States have carried out at least one home improvement project since the start of the COVID-19 pandemic. And according to Bankrate.com, an independent publisher and comparison service, the average spending on a remodel or home upgrade project has increased almost 50%, from around $9,000 in 2019 to more than $13,000 in 2021.
The advantages of owning your own service franchise.
In general, owning a service franchise offers several advantages over a retail franchise, the other major franchise type. First, service franchises typically provide a lower cost of entry compared to the cost of a retail franchise, however, the income potential is still attractive and can be considerable. This creates the affordability factor, and a lower upfront risk from day one. There are also a wide selection of franchise opportunities in the service franchise sector, and many of these have a strong and constant demand. For example, HVAC, plumbing, and pest control services will always be a necessity for homeowners. And since many service franchises do not require a brick and mortar location for franchisee operations, overhead is usually much lower, thus making it easier to turn a healthy cash flow, since as the franchisee, you are working from a home-based office. Still another advantage is that with fewer employees, staffing challenges are minimized. Additionally, working hours can be flexible - often by appointment only - so you're not restricted by long retail hours. This can be a big plus for some lifestyles, but keep in mind, as with most businesses, the more you work- the more you earn.
Now is a great time to get started with owning your own home-based franchise.
With a resurging economy, strong growth in the home improvement category, and a lower cost of entry compared to other franchise categories, now is the perfect time to explore a service franchise that can put you on a path to owning a successful and profitable business, and a secure economic future. One outstanding home-based service franchise to consider is Concrete Craft® , a recognized leader in decorative concrete, and a nationally branded expert in stamped concrete, resurfaced concrete, stained concrete, and concrete restoration. With over 100 successful franchise locations in North America, Concrete Craft has created an unmatched footprint in both branding power and franchise coverage. And with the support and backing of Home Franchise Concepts®, (HFC) a national leader in the home services industry with more than 25 years of franchise experience, you can count on a proven business model of success and seasoned leadership for ongoing support. Concrete Craft continues to expand as the leader in decorative concrete and we're looking for those like yourself who have that "can do", entrepreneurial mindset. Call 1-800-420-5374 or explore the Concrete Craft opportunity online. One of our franchise licensing advisors will be happy to answer any questions you have and assist you with evaluating whether owning a Concrete Craft franchise is right for you. You can also visit Home Franchise Concepts to learn more about franchise ownership with our sister brands in the rapidly growing home improvement space.