Pressure Washing Franchise: Is It the Best Investment?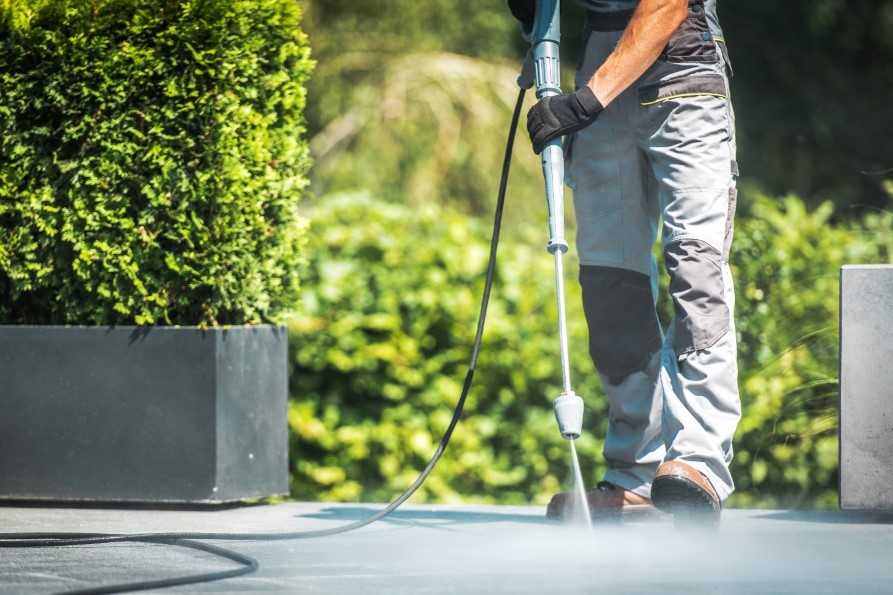 Have you ever looked at the exterior of a building, a driveway covered in grime, or a dirty patio and wondered how satisfying it would be to make them shine like new? If you have a keen eye for detail and a drive for entrepreneurship, this could spark your interest in running a pressure washing company. But while starting a business, or buying a pressure washing franchise, may seem like a lucrative venture, there are some factors you need to consider.
Startup Costs
Let's first look at the startup costs. Pressure washing requires a lot of expensive equipment. This includes a high-quality pressure washer, hoses, nozzles, surface cleaners, safety gear, and cleaning agents. Residential and commercial power washing have different requirements in terms of equipment and power specifications.
For residential projects, a pressure washer with a PSI (pounds per square inch) rating of around 1,500 to 2,000 is generally sufficient. On the other hand, commercial power washing often demands more power, with PSI ratings in the range of 3,000 to 4,000 or even higher. Meeting these power requirements can be costly, especially if you're targeting commercial clients, which might have specific needs and expectations. You'll also need to factor in the cost of maintaining and replacing the equipment as needed.
Market Demand
Next, consider the demand for pressure watching services in your area. The area's climate plays a big part in this. In regions with humid or tropical climates, pressure washing is necessary to keep mold growth and mildew at bay. In rainy, damp climates, pressure washing removes dirt, mud, and debris. In dusty or arid regions, pressure washing gets rid of the dust that accumulates. And in coastal regions, it's needed to wash away salt spray that can cause erosion.
However, if there's a big demand for pressure washing services in the area, there's probably a lot of competition as well. Finding clients can be difficult because once a business or homeowner has found a pressure washing company they're satisfied with, they have little reason to switch. Additionally, some homeowners or businesses may prefer to handle the task themselves.
Why Decorative Concrete is a Smarter Choice
While a pressure washing franchise may be a good investment, you may be happier owning a decorative concrete franchise.
Decorative concrete is a niche industry offering specialized services that enhance the appearance of concrete surfaces. Your creativity comes into play as you stamp, stain, and engrave concrete, transforming it to resemble more expensive materials like stone, brick, tile, and hardwoods. Each project is unique.
In addition, decorative concrete work often commands a higher price point than a typical power washing franchise job. The intricate craftsmanship and artistic elements involved in creating unique designs and finishes typically allow for increased profit margins. This can contribute to a potentially more lucrative business.
Consider A Concrete Craft Franchise
Concrete Craft is the nation's largest decorative concrete franchise. Backed by our parent company, Home Franchise Concepts, we provide all our franchisees with extensive training in both how to run the business and how to perform our proprietary services. Even if you have no experience in concrete or construction, by the time your franchise is open for business, you'll be an expert in the services we offer. Plus, we have a support system in place to answer any questions you may have as long as you are in business.
Get Started with Concrete Craft Today
If you're ready to invest in the nation's No. 1 decorative concrete franchise, contact us today. One of our franchise advisors will reach out to discuss the opportunities and answer all your questions.