Owning a Junk Removal Franchise Can Be a Waste
With the home services industry growing at a rapid rate, and with no signs of slowing down, many with an entrepreneurial mindset and a strong work ethic are considering the benefits of owning their own franchise. As a category that falls into the home services industry, junk removal services have become increasingly popular, and in part, for good reason. But this particular sector in home services may also pose some drawbacks, or at least serve to have someone pause and explore junk removal franchises further before signing up. Let's look at the pros and cons of owning a junk removal franchise, as well as a few alternative franchise options that are also trending up.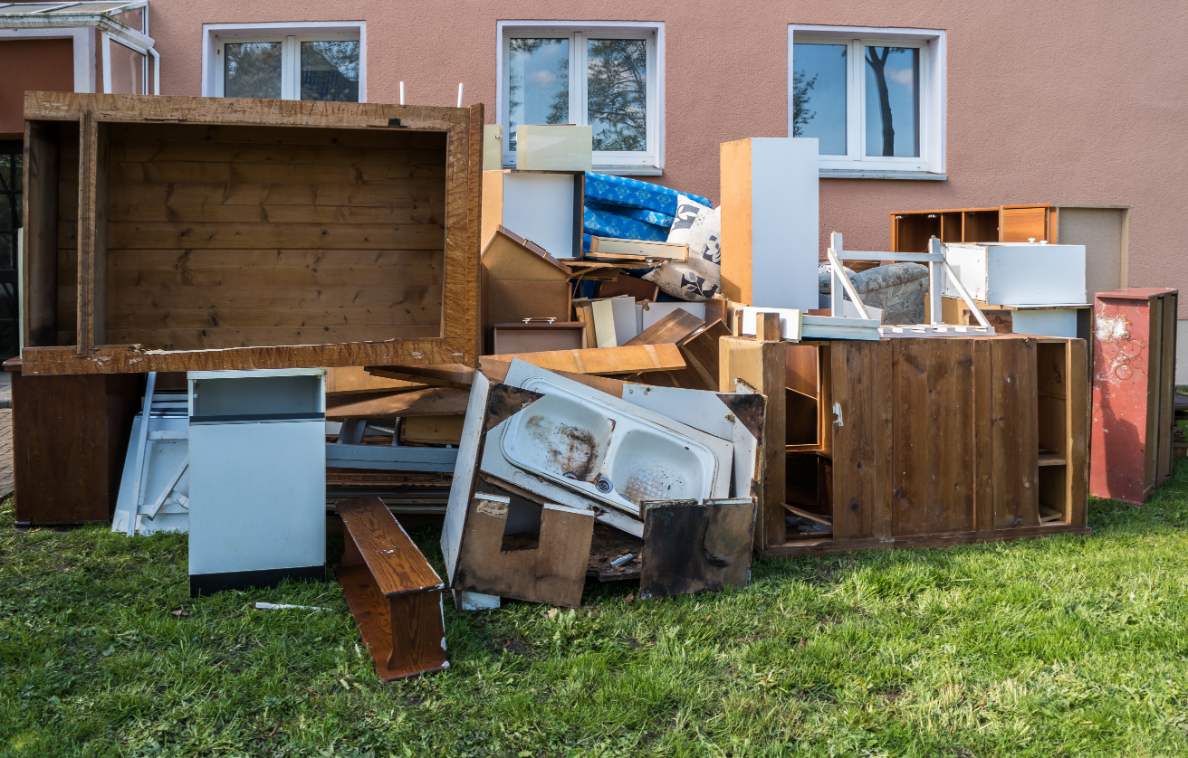 What makes owning a junk removal franchise attractive?
People need to get rid of stuff- Aside from having a flexible work schedule, the potential to own a work-from-home business, and having more control over your earning potential, owning a junk removal franchise may be seem to be a worthwhile business opportunity for other reasons. One key reason for the increased number of junk removal franchises is because homeowners and renters are always trying to dispose of unwanted belongings that they can't put in the trash or sell from a garage or estate sale. Whenever unwanted belongings cannot be thrown out in the normal trash, a junk removal service can help. People and businesses need help hauling away broken furniture, clearing out an attic full of trash, or even emptying an estate or foreclosure.
Due to high demand, junk removal can be lucrative- Owning your own junk removal franchise has strong earning potential, partly because of the growth in demand. Junk removal has become a huge industry that, throughout that 1990's and 2000's, began to significantly grow across the U.S. Today, the junk removal industry is bigger than ever, becoming a multi-billion dollar industry.
The junk removal industry has a low barrier to entry- With a low upfront cost requirement, the junk removal business is easy to break into. Compared to most other businesses, the start-up costs to owning a junk removal franchise can be minimal, no special skills are required, and it's fairly easy to scale if your business takes off.
What can make owning a junk removal franchise a "waste"?
Junk removal jobs can be inconsistent and are not subscription-based- Because junk removal, unlike a lawn care business or pest control, is not subscription-based, you will need to advertise on an ongoing basis and invest in marketing campaigns to attract new clients. Your income, especially in the beginning, will likely be inconsistent because jobs are generally one-offs. If a customer calls you again in five years, consider yourself lucky.
As with most businesses, you'll face steep competition- With low barriers to entry, many aspiring entrepreneurs jump into the junk removal industry with hopes of making a quick buck. However, with increased competition, you need to spend more money on advertising, and you may need to lower your prices periodically to attract new customers.
Expect a heavy, labor-intensive occupation- Last, but certainly not least, junk removal is not for everyone. It's typically a dirty, dusty job that also requires strength and stamina. That said, if you can hang in and push through, eventually, you may be able step out of the truck and manage the operation from an office environment.
Strong alternatives to owning a junk removal franchise.
Still open to considering owning your own home-based business, but without some of the drawbacks associated with a junk removal franchise? There are several popular home-based franchise opportunities out there. These include:
Home Organization- This home services category continues to grow, as more and more homeowners realize the need to "create calm out of chaos" by installing home storage and organizational solutions. Garages, closets, pantries, home offices, laundry rooms, and other living spaces can be transformed instantly with space-saving storage and organization solutions. Many home-based franchise opportunities exist that require modest up-front investment and that offer comprehensive training and exclusive sales territories.

Kitchen and Bathroom Remodeling- The pandemic has caused many homeowners to re-think their home's living space. As more employers move to allowing their employees the work-from-home option, people are choosing to work from the comfort and safety of their homes. This has caused a trend-forward surge in remodeling, and kitchens and bathrooms are leading the way. Kitchen and bathroom remodeling franchises offer an affordable way to own your own home-based business, and many franchises offer remodeling services for both kitchen and bathrooms, which helps generate additional revenue and income.


Decorative Concrete- Decorative concrete allows a homeowner to upgrade their home's exterior with durable and affordable concrete overlays that not only provide lasting beauty but improve a home's curb appeal while, increasing its resale value. Many of the franchises in this franchise category offer reasonable, up-front initial pricing, comprehensive training, ongoing support, and exclusive sales territories. Concrete Craft® is just such an example. Concrete Craft is a nationally branded expert in stamped, resurfaced, stained, and restored concrete. As the largest decorative concrete coatings franchise in the nation, Concrete Craft ensures that homeowners have the experienced, professional support of a company that is highly regarded in the home services industry. Their seasoned leadership, hands-on training, comprehensive marketing support, and proprietary coating techniques have helped Concrete Craft become one of the leading home service brands in the US, and for good reason, and we are rapidly expanding in Canada.
Explore a successful franchise business and attain the lifestyle you've always dreamed about.
If you possess a "can do" mindset and are looking to have greater control over your income potential, then look to Concrete Craft. As a leader in the decorative concrete industry, Concrete Craft continues to expand across North America, and we're looking for those like yourself who want to take the next step on a path to a secure economic future. Explore the Concrete Craft opportunity online. You can also visit Home Franchise Concepts (HFC) , the parent company to Concrete Craft, to learn more about franchise ownership with our sister brands in the rapidly growing home improvement and home services space. One of our franchise licensing advisors will be happy to answer any questions you have and assist you with evaluating whether franchise ownership is right for you.