What's an Owner-Operator Franchise & How Do I Know if It's for Me?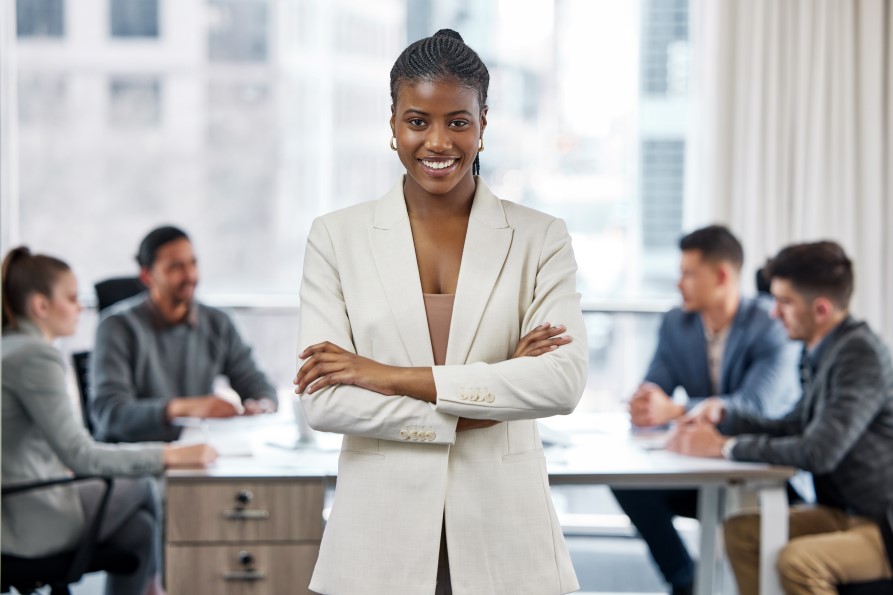 If you are one of the many people who dream of owning their own business, you may imagine yourself turning the "OPEN" sign each morning, greeting customers, and leading a team of employees. These are the hallmarks of running a small business that can prove incredibly rewarding.
But, getting a small business up and running can be difficult, especially if you've never done it before. That's why many first-time entrepreneurs often choose to buy a franchise, instead of building one from the ground up on their own.
While franchisees are, by definition, part of larger networks, you can still get that small business feel as an owner-operator while benefitting from the support of the brand.
The Three Franchise Ownership Models
There are three types of franchise ownership: Owner-operator, absentee, and semi-absentee. In the absentee model, the owner is primarily an investor who owns multiple franchises and pays someone else to run them. The semi-absentee model allows a franchisee to work part time with their new business, while still maintaining their current career.
As an owner-operator, you oversee the day-to-day operations of the business. This model allows you to implement your ideas, maintain quality control, and personally engage with both customers and employees. The success of the business will largely depend on your dedication and hard work. But, as a franchisee, you can rely on the guidance and support of the franchisor to help you reach your goals.
Becoming an owner-operator is an ideal fit for individuals who have a passion for entrepreneurship and a desire to be actively involved in their business. If you enjoy rolling up your sleeves, leading by example, and are committed to providing excellent service, then this model will likely resonate with you.
Types of Franchises Best Suited for Owner-Operators
While the owner-operator franchise is the most common franchise ownership model and available in almost all industries, there are certain types of businesses that work extremely well with a hands-on owner.
They include:
Food service: Restaurants, cafes, and food trucks thrive on the personal touch and high-quality service that comes from an engaged owner who is passionate about the culinary experience they provide.
Fitness: Gyms, workout centers, and yoga studios flourish under owner-operators who are enthusiastic about health and well-being. Your passion can inspire both your staff and members, creating a strong sense of community and loyalty.
Personal care: If you have a passion for helping people look and feel their best, businesses like salons, spas, and beauty centers may be a great choice for you. As an owner-operator, your focus on client satisfaction and customer relationships can set your franchise apart.
Child-centered services: If you have a love for children and education, franchises offering childcare, tutoring, or enrichment programs can be a rewarding choice. Your direct involvement can make a significant impact on the lives of the young ones you serve.
Home services: Franchises offering home improvement, cleaning, or repair services benefit from owner-operators who take pride in their craftsmanship and customer satisfaction. Your hands-on approach ensures that work is consistently delivered to the highest standards.
Choose an Owner-Operator Franchise You Can Trust
The primary difference in running an owner-operator franchise, as opposed to opening your own business, is the name recognition, training, and support you get from an established franchise brand. So, when looking for a company to franchise with, it's important that you choose one you trust.
Home Franchise Concepts, the parent brand of Concrete Craft, has been a leader in home services franchising for thirty years. With nine other distinct brands under our umbrella, Concrete Craft is proudly responsible for transforming ordinary concrete to resemble more costly materials including stone, tile, and hardwoods, saving customers money on their renovation projects.
Most Concrete Craft franchises are run by owner-operators. We train all our franchisees in our business model, proprietary concrete stamping, staining, and resurfacing techniques so they become experts running their business and performing the work.
Get Started with Concrete Craft Today
Are franchises good investments? If you have a genuine love for one you choose to operate and a willingness to work hard, they definitely can be. If you're ready to invest your time and energy into a venture than reflects your passion, contact Concrete Craft today. One of our franchise consultants will be in touch to explain the benefits of becoming an owner-operator.