11 Outdoor Business Ideas You May Not Have Considered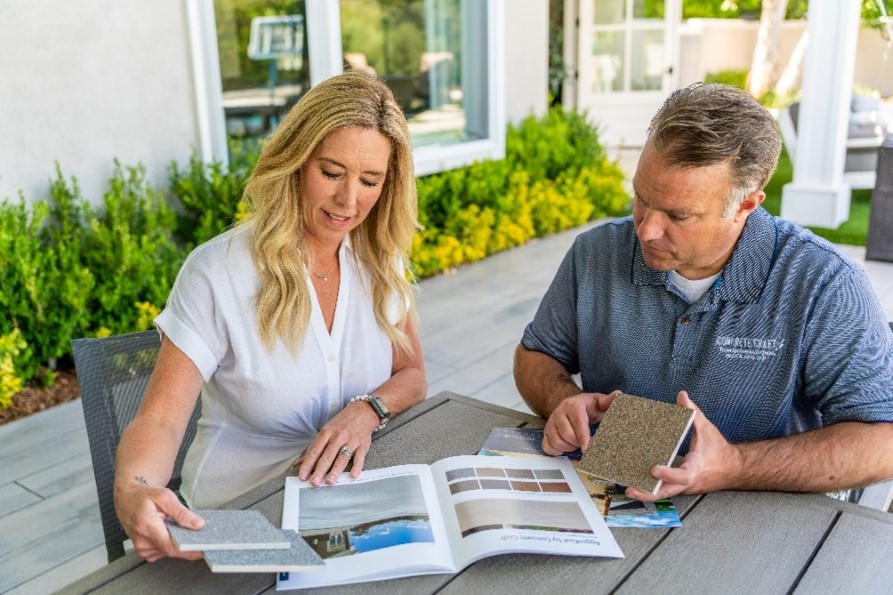 Do you work a 9-to-5 job, stuck behind a desk in an office all day? While things are changing, and many more companies are allowing employees to work from home, there's still a lot of sitting involved.
You may have heard the phrase "sitting is the new smoking," as studies have shown for years that sitting all day can increase your risk of developing health issues that may lead to an early death. Besides all the sitting, office jobs trap you inside for most of the day, and you may long to be outside in the fresh air and sunshine.
Spending time outside is good for us. According to research from the Harvard School of Public Health, benefits include better sleep, lower blood pressure, increased cognitive function, and reduced risk of chronic diseases like type 2 diabetes and heart disease.
So, if you want to break out of the mold and go to work for yourself, here are 11 outdoor business ideas you should consider:
Campgrounds and RV parks. If you're a nature lover, you probably already spend a lot of time camping and hiking. Wouldn't it be great to turn that into a way to make a living? Owning a campground or RV park gives you the opportunity to work and live in beautiful natural settings, often near lakes or mountains. As an added benefit, your customers will be people that share your love of the outdoors.
Excursion business. There are many types of tour guide opportunities, from leading nature hikes through the wilderness to food-tasting tours in the city.
Boat membership club. Love being near the water? Interested in boating? Boat membership clubs allow members to rent boats at different marinas across the country. It allows them to go boating without owning a boat.
Pool services. Here's a business that allows you to hang out by the pool all the time. These companies sell, build, and maintain swimming pools for homeowners as well as apartment complexes.
Food truck. It's a way to own a restaurant, without having to be inside all day. And your options aren't limited to ice cream and hamburgers. These days pretty much any type of cuisine can be sold from a food truck.
Landscaping and lawn care. If you love to garden, you might enjoy running a business where you design or maintain green spaces for homes and businesses. Some lawncare companies also provide services like mosquito control, raking leaves, and shoveling snow, depending on the season.
Instead of worrying about the entire yard, you focus on planting and caring for trees, even removing diseased and dead trees at risk of falling.
Exterior building maintenance. Many outdoor business ideas fall into this category, including gutter installation and repair, roof installation and repair, window washing, and pressure washing.
Exterior lighting. These companies may work with landscapers to install lights along walkways or patios. They may install lights on the home itself for security purposes. And they may also decorate homes with lights during the holiday season.
Deck and patio builders. These companies design, build, and maintain decks and patios for residential and commercial customers.
Decorative concrete. Proprietary stamping, staining, and resurfacing techniques are used to transform concrete so it resembles more expensive building materials like stone, slate, and tile. It's used for driveways, patios, pool decks, and more.
Consider an Outdoor Franchise Opportunity with Concrete Craft
Buying an outdoor franchise instead of starting a business from scratch will help you get started faster and easier. We will provide you with our proven business model and train you on how to deliver the niche products we offer.
Concrete Craft is backed by Home Franchise Concepts, a powerhouse company that's been in the franchising game for more than 30 years in the profitable home renovation industry.
We offer all our franchisees extensive training in our proprietary processes so they're experts in the field of decorative concrete before they open for business.
Get Started with Concrete Craft Today
If you'd tired of working in an office all day and would like to break out of the mold by owning an outdoor franchise, Concrete Craft may be one of the best outdoor business ideas for you. Contact us today to speak to one of our franchise advisors and find out more about what it's like to own the top decorative concrete franchise in the nation.