Low-Cost Franchise With High Profit: Get The Most Bang For Your Buck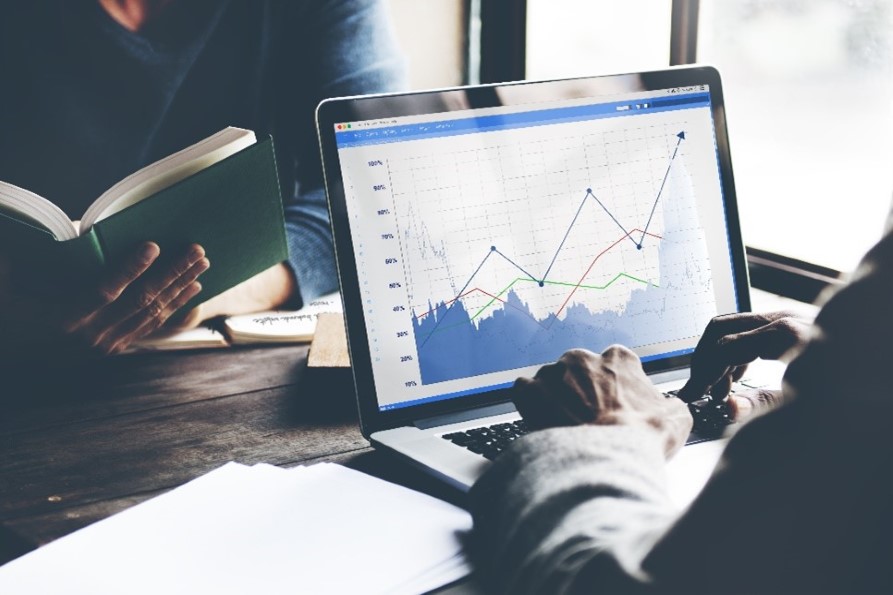 The success of a franchise, like any business, is measured by the size of its profits. Some of the most profitable franchises, like a few of your favorite fast-food places, average over $1 million dollars in sales every year. Owning one of those franchises comes with a high price tag; as high as $3 million dollars in some cases. Since your initial investment is very high, your overall return on investment (ROI) can be lower than that of a business with a lower up-front cost.
Most first-time entrepreneurs don't have millions of dollars to invest. They want to start smaller with a lower initial investment, yet they still want to make money. A low-cost franchise with high profit potential exists, though you may have to expand your research parameters to find one. This kind of franchise opportunity may not be in an industry you are familiar with, or one you've thought about working in, but your skills can transfer to any number of types of franchise operations.
Here are a few things to consider when looking for the best low-cost franchises.
Which Franchises Cost the Least?
For any number of reasons, certain types of franchises have lower costs associated with them. For example, a franchise that doesn't require you to have a brick-and-mortar retail location is going to cost less than a franchise that does require a storefront. In addition to not paying the lease fees, you also don't have to pay for utilities, furnishings and other building maintenance costs.
A business that doesn't require a lot of inventory or expensive equipment will also be reflected in the franchise cost. Having to store a significant amount of inventory can add up quickly in your starting costs and ongoing expenses. The same is true for equipment – if you need multiple pieces of equipment versus fewer pieces of equipment, the costs will reflect in the franchise fee.
Considering Ongoing Fees
When comparing the costs of different franchises, consider the fees that you pay – both one-time fees and ongoing fees. This applies to high-cost franchises and low-cost franchises with high profit.
Some franchises have extremely low franchise fees, as little as a few hundred dollars. It is important to note that the franchise fee is only part of your initial investment. Usually, that initial investment will include a territory fee. Some franchisors may also charge a variety of other fees such as a sales and marketing fee, a technology fee, and a software licensing fee to name a few. Each franchise is different. You'll want to review the company's franchise disclosure document, to know exactly what fees you'll have to pay, and when.
As a franchisee, you'll have to pay monthly royalties to the company. There are several different ways the amount you owe may be calculated. Some companies use a percentage of the franchise's monthly growth sales and that percentage can be fixed or based on how much you sell. Some companies charge you a lower percentage the more you sell. Other companies may charge a flat fee that changes depending on how long you've been in business.
When you are comparing franchises, make sure you know how the royalty payments are calculated, so you can compare apples to apples.
The Most Profitable Franchises
To find a low-cost franchise with high profit potential, you'll need to look for three things:
A thriving industry
An underserved market
High demand for that type of business
For example, think about opening a car wash. If you are in a large metropolitan area like New York City, where most commuters use public transportation and fewer people own cars, you might struggle to find customers. You might do better in the car wash business if you are located in a suburban area with a high population of car owners. However, if there are already several car washes in town, the competition could impact your profit potential.
It's important to consider the size of the exclusive territory promised to you by the franchisor. This is your potential customer base. If it is on the smaller side, you may not be able to find enough customers to generate the profit you're looking to achieve. If the households in the territory don't match the company's demographic profile, they may not be able to afford to patronize your business.
You may also want to think about investing in a turnkey franchise. These are franchises that require very little set-up before they are ready to open for business — so named because all you need to do is turn the key on the front door. The faster you get into business, the sooner you'll start earning a profit.
How Much Money Can I Make?
This is a popular question when it comes to franchise opportunities, especially so with a low-cost franchise with high profit potential, and the short answer is "it depends."
To learn more about a franchise's annual profits, refer to the company's franchise disclosure document (FDD). It may include an Item 19, which will show revenues for the previous year as reported by franchisees. It's important to note that no franchisor is legally permitted to make a guarantee of any profits.
Profits will vary from franchise to franchise based on many variables. Some of them — like how hard you work — are within your control. Others — like market conditions and the economy — are not.
Keep in mind, profits don't necessarily equal income. Before you pay yourself, you'll have expenses associated with running the business. Expenses can be annual such as taxes or membership renewals, or they can be regularly occurring such as loan payments, employee remittances, utilities, office supplies, fuel, etc. Your profits are how much you make before expenses are considered, so your actual income may be a lot lower than you think it's going to be. Depending on how the investment works, it may be several years before you're earning enough to pay yourself a salary.
Consider Concrete Craft
When looking for the best low-cost franchises, be sure to consider Concrete Craft, the nation's largest decorative concrete franchise. The initial cost of owning a Concrete Craft franchise is less than $70,000. This turnkey franchise requires minimal inventory, has low overhead, and you don't need a brick-and-mortar location. When you add it all up, it is a truly concrete business opportunity.
Our franchisees use our proprietary techniques to transform concrete so it resembles more expensive materials like brick, stone, tile, and even wood. Since it is such a specialized process, there aren't a lot of other companies in this line of work, which limits the amount of competition our franchisees face in growing their businesses.
Concrete Craft is a low-cost franchise with high profit potential. Our franchises averaged $499,170 in sales last year as reported in our 2021 Franchise Disclosure Document.
Let's Get Started
To find out more about Concrete Craft, and see what makes it the best low-cost franchise for you, contact us today. One of our franchise advisors will be in touch to start you on the path to becoming a Concrete Craft franchisee.