Is Owning an Ace Franchise the Best Choice for You
You've most likely heard of Ace Hardware, and chances are you've even shopped at one. Currently, there are more than 4,000 Ace Hardware franchises in the United States. They are consistently ranked as one of the best franchises to own by several different websites. If you already own a hardware store, they have a process where you convert that store into an Ace franchise. They have also started Ace Hardware Grocery, partnering with grocery stores to dedicate existing, unused store space for a mini-Ace hardware within their store. Their goal is to be the "most helpful hardware stores on the planet."
Before their store opens, new Ace owners receive between 16 and 18 weeks of extensive training on everything they need to know to run an Ace Hardware Store. There's also a new owner support team that checks in regularly to make sure everything's going well and answer any questions.
While Ace is a strong brand and may be the best choice for some investors, as well as for current hardware store owners who are looking to convert their stores, owning an Ace franchise may not be right for you. Before you decide to invest, there are things you need to consider.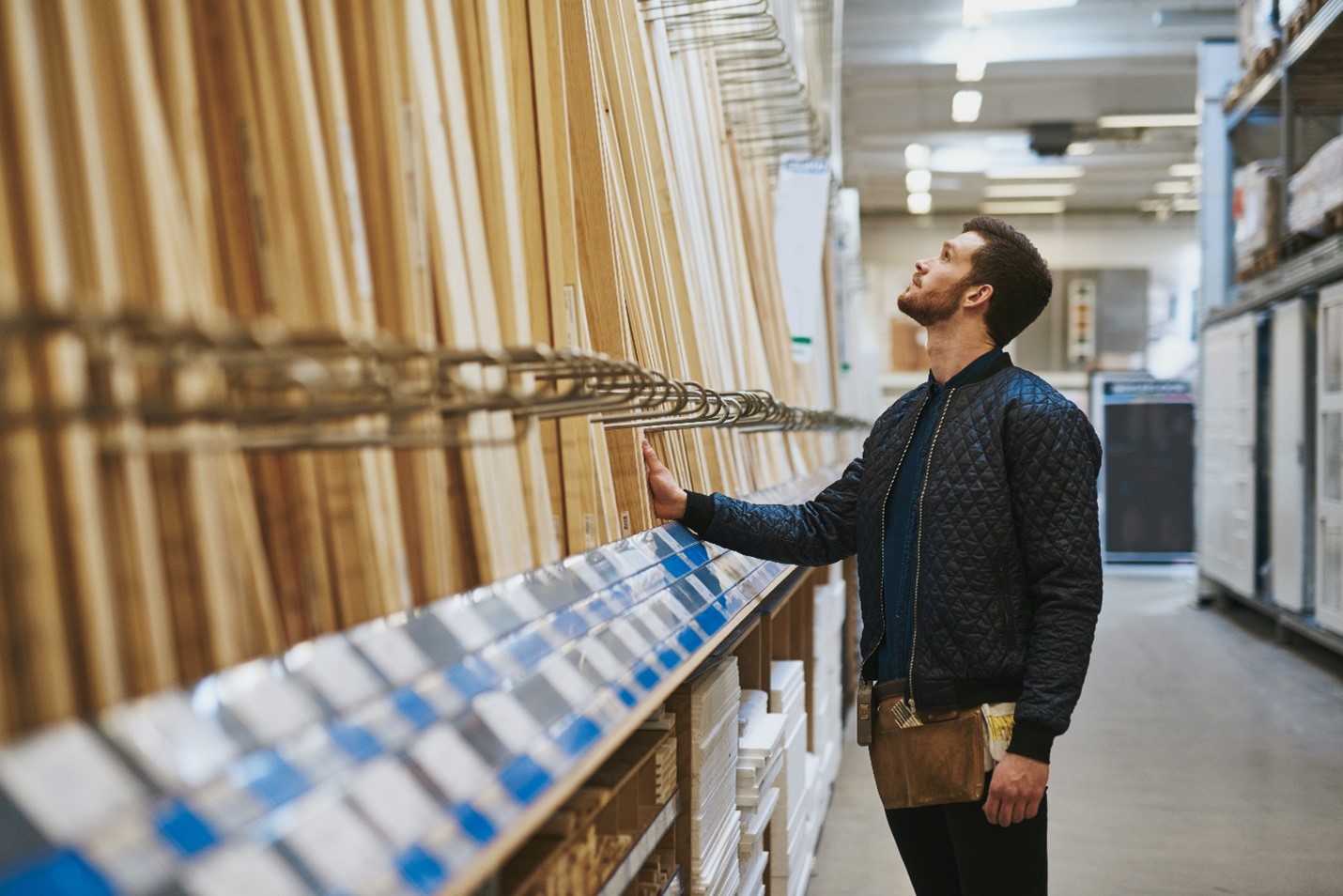 The Drawbacks of Owning an Ace Franchise
If you decided to buy an Ace Hardware store, you would have a lot of competition. There are at least two other national home improvement chains whose names may be more familiar to consumers, as well as several other hardware store franchises. And don't forget about independently owned hardware stores that may be well-known in the community.
Plus, the cost to buy in is steep. You'll need a net worth of at least $400,000, and a minimum of $250,000 cash on hand. Depending on the size of the store, your initial investment will be somewhere between $650,000 and $1 million.
In order to keep up with the large home improvement stores, Ace Hardware Store owners need to keep a sizeable inventory on hand. If customers routinely come into their store and can't find what they need, they may start checking the bigger stores first.
Market experts predict that these large home improvement stores, as well as online businesses, will continue to erode the profits of smaller hardware stores.
Consider Concrete Craft Instead
Concrete Craft, a different type of home improvement franchise, may be a better investment for you.
Concrete Craft provides decorate concrete services in residential and commercial settings. We provide hand-crafted concrete resurfacing, concrete staining, concrete repair, and stamped concrete solutions. Stamped concrete is also known as patterned or imprinted concrete, using rubber stamps designed from real stone molds to imprint the concrete to resemble natural brick, slate, cobblestone, tile, and even wood planks. This allows customers to have an expensive-looking surface at a fraction of the cost of other materials.
Since Concrete Craft is a home-based business, owners are spared the cost of renting or buying a physical location for their franchise. And you don't need to purchase or maintain a large inventory as you are providing a service instead of selling a product, you just need a small warehouse space.
You can get started with Concrete Craft for about half of what it costs to own an Ace Hardware Store.
We ask for a net worth of $200,000, with a cash requirement of $110,000. Expect your initial investment to range from $150,000-$241,000.
The stiff competition among hardware and home improvement stores is another reason you should consider franchising with Concrete Craft. Concrete Craft is the largest franchised decorative concrete company, and ranks the #1 concrete coatings franchise on Entrepreneur's Franchise 500® list. There's still a lot of new territories for franchisees in the U.S. and Canada. As a Concrete Craft franchisee, you'll likely run the only business of its kind in your area.
Explore the Next Steps
If you think owning a Concrete Craft Franchise may be right for you, contact us to find out more today. One of our franchise consultants will get in touch to answer any questions you have and help you determine whether owning a Concrete Craft franchise is right for you. You can also visit Home Franchise Concepts (HFC), our parent company, to learn more about franchise ownership with our sister brands in the rapidly growing home renovation and home services industry.