how to start a home improvement business.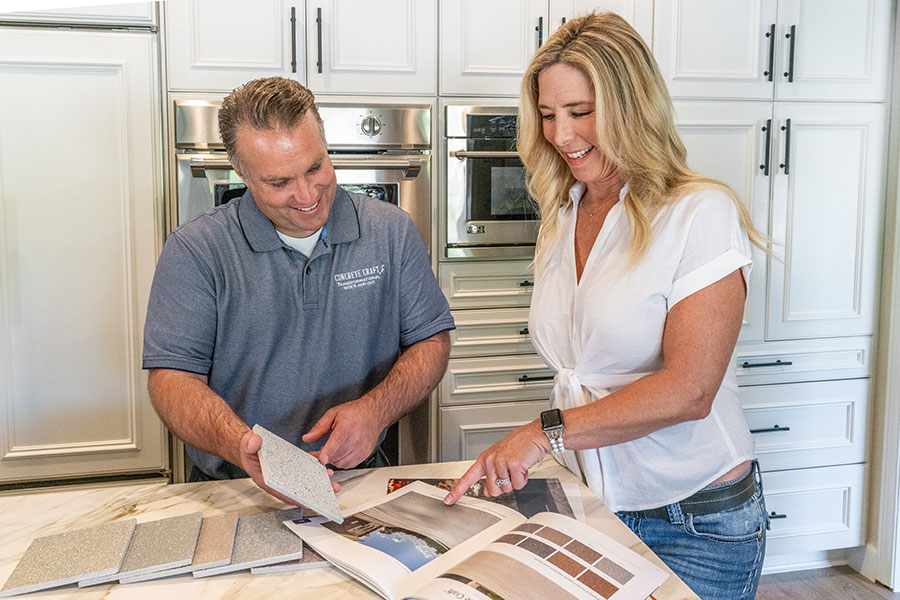 The strength of the home improvement industry makes it very attractive to new entrepreneurs looking to start a business. According to Statista, by 2025, the value of the U.S. home improvement market will exceed $600 billion, more than double what it was worth in 2008.  
What to Know
Despite this growth, you need to do your research before deciding if starting a business in the home improvement industry is right for you.
Here are 6 things to consider:
Market Dynamics: First, it's crucial to understand the market where you plan to start your business. Research the demand for home improvement services in your area. Are homeowners looking for renovation, remodeling, or specific services? Home improvement is a very competitive industry. If you find a niche that's underserved in the market, you have found a customer base with limited competition.
Your Skills and Knowledge: While having a background in construction or home improvement may be helpful, it's not necessary. You can always partner with an expert or hire skilled workers. What you will need is a willingness to learn, an understanding of the industry, and the desire to provide quality service to your customers.
Your Business Model: Will you focus on specific services like kitchen remodeling, bathroom renovations, or outdoor improvements? Or will you offer a range of services? As consumer prices continue to rise, some people will choose to repair, instead of remodel. Should you consider how to start a home repair business instead? Your decision will influence your marketing strategy, hiring needs, and equipment investments.
Industry Trends: By keeping abreast of evolving home improvement trends, you can offer the latest services, ensuring your business remains competitive. According to the online interior design firm Decorilla, home design trends in 2024 are expected to include eco-friendly modifications, including greater use of natural lighting, smart homes, and unique tiles on walls and floors.
Your Finances: Calculate the initial investment required for the business you plan to start. This total will include equipment, hiring, marketing, and other operational costs. Determine if you have enough capital on hand, or if you'll need to get a loan. Having a clear financial plan will help you navigate the early stages of your business and ensure profitability in the long run.
Necessary Licenses and Permits: Depending on your location, you might need specific licenses to operate a home improvement business. Check to see what you'll need to be compliant with local regulations.
The Benefits of Buying a Home Improvement Franchise
When considering how to start a home improvement business, you might be tempted to establish a unique presence in the market by building one from the ground up. However, there are compelling reasons to consider buying a home improvement franchise instead.
With a franchise, you're not just buying a business, you're buying a proven model of success. Franchises come with established brand recognition, which can take years to build independently. This immediate brand trust can translate to a quicker return on investment and a potentially larger customer base from the get-go.
Additionally, starting a business from scratch involves a steep learning curve. From operations to marketing, there's a myriad of aspects to manage. In contrast, franchises offer comprehensive training and ongoing support.
Concrete Craft: The Premier Choice for Home Improvement Entrepreneurs
If you're leaning towards franchising as you explore how to start a home improvement business, look for niche franchise opportunities—a franchise that fills a specific need in the market. One example worth considering is decorative concrete.
Concrete Craft stands out as an exceptional choice in this niche. Our brand is synonymous with quality and growth—we are ranked number one in our category in the Entrepreneur Franchise 500.
Learning how to do what we do—stamping, staining, and resurfacing concrete—requires extensive training, but we provide all our franchisees with everything they need to become a decorative concrete expert. Not only will you get hands-on experience in our proprietary techniques, but you'll also learn industry basics and business operations.
Concrete Craft is one of the ten Home Franchise Concepts (HFC) franchise brands, so as one of our franchisees, you are also backed by the support of an award-winning home service leaders.
Partnering with an industry leader like Concrete Craft can pave the way for a thriving venture. If you're ready to embark on this entrepreneurial journey, contact Concrete Craft today. One of our franchise consultants will be in touch to answer your questions, and help you get started on the road to franchise ownership.