How to Become a Franchise Owner: A Guide for Potential Franchisees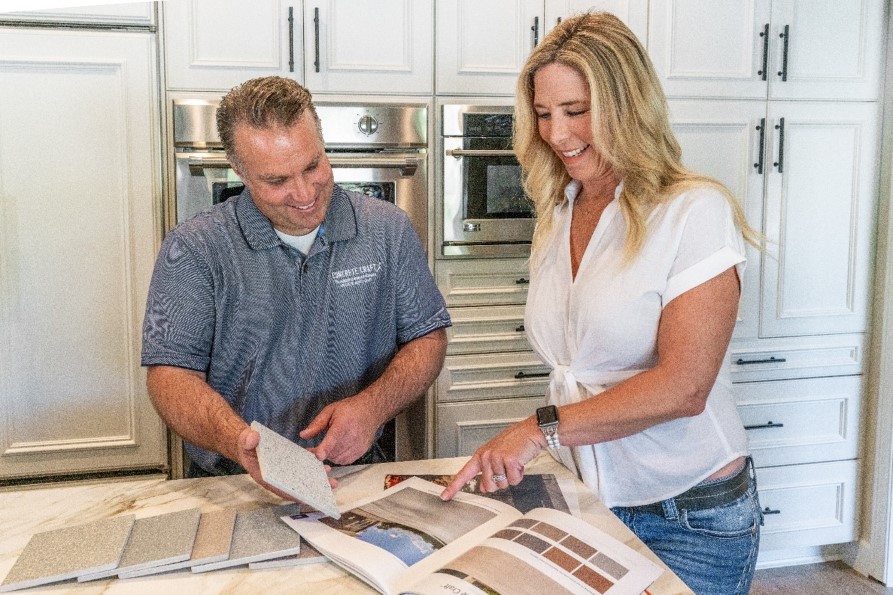 There are many roads to business ownership including starting one from scratch, taking over an existing business, or buying a franchise. While becoming a franchise owner isn't easy, it's simpler than building a business from the ground up. When you buy a franchise, you're buying into an established brand with a proven business model. The support you receive from the franchisor can help you avoid many of the pitfalls new business owners face.
If you're considering this path, it's crucial to understand the process. Here's a detailed step-by-step guide on how to become a franchise owner.
Are You Ready for Franchise Ownership?
Franchising is not for everyone. Before you start researching potential franchise opportunities, you need to ask yourself a few questions:
What Are Your Franchise Ownership Goals?
What type of business do you imagine yourself running? Have you always dreamed of owning a restaurant or retail store? What opportunities best align with your passion and talent? Maybe you care less about the type of franchise and more about what it offers you. Do you want a franchise where you have a flexible schedule that you can operate out of your home? Do you intend to run the business as a career or simply as an investment?
Are Your Finances in Order?
While the financial investment required to start a franchise varies widely, it can be costly. To begin with, most franchises require to have a minimum net worth, as well as a certain amount of liquid capital. You'll need to cover the franchise fee, startup costs, and working capital until your franchise becomes profitable. Additionally, be prepared for ongoing costs such as royalties, marketing fees, and employee salaries.
Does Franchising Suit Your Personality?
The nature of franchising means all units are the same. As a franchisee, you need to be willing to follow a specific model so your business can consistently deliver whatever product or service the franchise provides. This may include restrictions on where, and how, you market your business, and which suppliers to use.
If you're the type of person who likes to think outside the box and do things your own way, franchising may not be a good fit for you. While not all franchises require new franchisees to have business experience, it can be helpful. Successful franchisees are good at managing people and have strong customer service skills. And most of all, they know running a franchise takes hard work, and they're willing to put in that time.
Identify Which Franchises to Choose
Your goal shouldn't be simply to learn how to become a franchise owner. It should be to become a successful franchise owner. Here's how to identify which franchises can help you do that.
Find a growing industry in which to franchise.
Choose a market with a high demand for the service you provide, but without a lot of competition.
Consider only franchises with proven track records. If a franchise has a well-known name, it will come with an established customer base. And reputable franchises will also provide the training and support you need as a franchisee.
Check out the Entrepreneur's Franchise Center for resources you need to research, finance and run a successful franchise.
Understand the timeline. The timeline for becoming a franchise owner can vary depending on factors such as the complexity of the franchise, the time taken for due diligence, and the training schedule.
Do everything you can to help your business succeed. The International Franchise Association offers these tips to help you increase your chances of success.
Do All Your Homework
Appearances can be deceiving. A franchise that appears perfect on the surface may actually be hiding some major flaws. If you don't want to be stuck with a lemon, it's important to know exactly what you're getting into.
Review the FDD. The franchise disclosure document (FDD) provides detailed information about the franchise, including its financial performance, franchisee obligations, training and support, and any litigation the company has been involved in.
Speak with Current and Former Franchisees. They can give you a firsthand account of what it's like to own a franchise with the company. Ask about their experiences, the challenges they've faced, and whether they're satisfied with the franchisor's support.
Visit the Franchisor's Headquarters. An onsite visit gives you the chance to meet the corporate team, assess the franchise's resources, and get a feel for the company culture.
Review the Franchise Agreement with a Lawyer. Before you sign the franchise agreement, meet with an attorney who specializes in franchising. They can help you understand the terms and conditions, your obligations as a franchisee, and any potential red flags.
Secure Financing. Check to see whether the franchisor offers in-house or third-party financing or special discounts. Options can also include personal savings, bank loans, and more. Be sure to account for the franchise fee, startup costs, and working capital needed until your franchise becomes profitable.
Consider Franchising with Concrete Craft
Concrete Craft is the nation's largest decorative concrete franchise. We train all our franchisees in our proprietary processes of stamping, staining, and refinishing concrete so it will resemble more expensive materials. As part of the booming home improvement industry, our services are in high demand. And, because our work involves extensive training, it limits competition from general contractors.
Now that you've learned how to become a franchise owner, Concrete Craft can show you how to become an expert in a unique business as a franchise owner. Our franchise process guides prospective franchisees through the exact steps that will take them from new entrepreneur to Concrete Craft owner.
Take the Next Step Today
Ready to start your journey to franchise ownership with Concrete Craft? Inquire now . Our franchise advisors are ready to guide you through the process and answer any questions you have as you learn how to become a franchise owner.