How Concrete Craft Continues to Support its Franchisees and Keep Customers Satisfied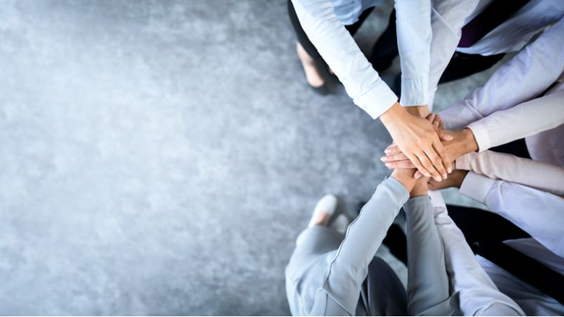 With a total of 57 units open in the U.S. and one in Canada, Concrete Craft, a part of the Home Franchise Concepts (HFC) family, is the dominant player within the $9.6 billion decorative concrete industry. In 2019, JM Family Enterprises, Inc. acquired HFC, making Concrete Craft the only decorative concrete franchise system backed by a large international company. Now, as home-based service franchises deal with mass closures and social distancing protocols amid COVID-19, Concrete Craft is working hard to ensure that franchisees can emerge from this crisis stronger than ever.
"We've been implementing several initiatives at the corporate level to support franchisees during this challenging time," said Chief Development Officer Jonathan Thiessen. "On the business side, we've provided royalty fee relief for those who are not able to stay open or have experienced a temporary slowdown. In addition, we've negotiated more aggressive terms with our main suppliers, from concrete to digital media providers, on behalf of the franchisees. We are also implementing comprehensive cash flow analysis exercises to make sure franchisees have the resources necessary to continue operations."
Backed by the expertise of the JM Family Enterprises Inc. team, the Concrete Craft training and support infrastructure is the best in the business. Concrete Craft has leveraged its resources in order to be able to provide frontline guidance in navigating the CARES Act and working with the SBA for financing options.
"We've provided medical resources and advice from the JM Family Corporate medical staff," said Thiessen. "We've created calling trees to make sure that our support staff is in touch with each franchisee at least every 48 hours in order to monitor the physical, emotional, and financial health of each franchise owner. We want all of our owners to know we are in this together."
To better position franchisees during this time, the brand has targeted most of its marketing to focus on outdoor services as opposed to indoor applications. Luckily, Concrete Craft has not had to dramatically pivot its business model because the nature of its services includes outdoor spaces and are easily adaptable to social distancing. In fact, many clients are using the quarantine as an optimal time to utilize Concrete Craft's services.
"We've been getting a lot of calls from customers with commercial spaces who want to take advantage of the lack of foot traffic in order to do their flooring in their retail spaces," said Thiessen. "We've been training our franchisees on how to offer virtual consultations and quotes with the homeowner so that we can get the project scheduled without even having to meet with them in person."
In addition to supporting established franchisees, Concrete Craft is encouraging prospective candidates to continue their discovery process. "Our leadership team has been hosting virtual Discovery Days so that candidates can meet the team, see product demonstrations and ask questions," said Thiessen. "We are also busy extending our virtual learning library with new content related to sales and product installation so that new employees can be trained remotely. When entrepreneurs start considering new career opportunities, they're going to be looking for brands that have supported their franchisees and team members during this crisis."
In terms of the labor market, Concrete Craft is always looking for great people who want to become decorative concrete artisans. Now, the brand is encouraging franchisees to be bullish in their hiring and training at this time in order to appeal to the deepening talent pool and prepare for pent-up consumer demand.
"We're hearing a lot of stories of people who are spending time at home and making lists of projects that they want to finally undertake," said Thiessen. "Ugly, cracked concrete certainly makes that list and will only continue to bubble up as the weather gets warmer and homeowners spend more time in their outdoor spaces. We need to be prepared to take care of that increased demand by having certified installers ready to answer the bell when that happens. That way, franchisees will be able to emerge from this crisis stronger than ever."
Learn more about the Concrete Craft opportunity today. You can also visit Home Franchise Concepts or call 1-800-420-5374 and speak with one of our franchise licensing advisors to learn more about any of our family of brands.