How and Why You Can Own Your Own Business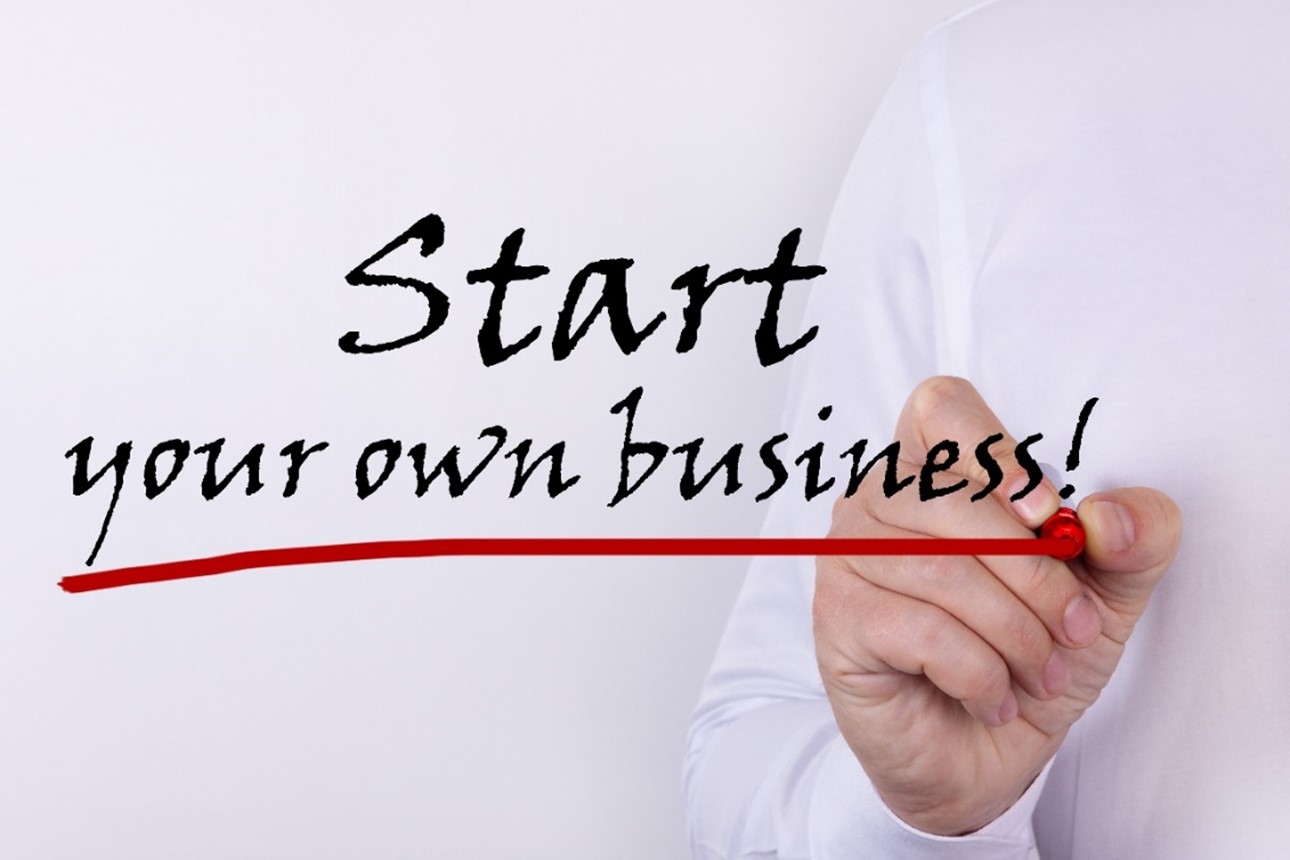 Whether you are looking to control your own earning potential, establish a legacy family business, provide yourself with flexible work hours, or all of the above, there are an array of reasons why you may be considering owning your own business. In fact, for many, owning a business provides a pathway to achieving a large slice of what's known as "The American Dream". And when you factor in the potential to create a home-based business for enhanced flexibility and self employed tax advantages, owning your own business becomes even more attractive.
How to become a business owner
As you might expect, at first it may seem somewhat daunting to try and ascertain all of the considerations and requirements in exploring a home-based business. However, with proper guidance and some time, you will discover there are perhaps fewer barriers to owning your own business than you might think. One way to give yourself every advantage in starting and owning your own business is to consider purchasing a franchise and partnering with an established brand. For many, pursuing the dream of owning a successful home-based franchise business begins with Home Franchise Concepts (HFC), the leading home services franchisor in North America, and the parent company of successful brands in the booming home improvement industry, including Concrete Craft. That's because for more than 25 years, HFC has been partnering with people just like you who dared to dream of owning their own business - and succeeded!
Let franchising take your career and lifestyle to the next level.
In essence, there is just something special about the franchise format that is inviting to consumers, and likewise, to so many who are dreaming of owning their own business. Here are 7 reasons why owning your own home-based franchise is so popular for those who have an entrepreneurial spirt:
1. Brand Recognition
Most people, when they shop, prefer to shop at places that have a good reputation, a business they feel they can trust. When you partner with an established brand such as Concrete Craft, you're joining the premier decorative concrete flooring design franchise in North America, and one that is ranked #1 in its Category on the Entrepreneur's 2021 Franchise 500 List.
2. Tried and Tested Strategies
When someone buys into a franchise, they are buying into a business that has already proved itself in its market. With Concrete Craft, you're able to leverage over 12 years of testing and formulating processes and products that have resulted in proprietary techniques for realistic surfaces, textures and colors, and an exclusive concrete resurfacing system that delivers exceptional quality and value to every customer. As a proven and successful franchisor, Concrete Craft has already been through the early teething challenges that all new businesses face and has a refined business tactics and operations plan. In effect, when you partner with a successful franchisor such as Concrete Craft, you're buying into a business that has already undergone a test phase and is now operating as a thriving enterprise.
3. Brand Recognition
As a new franchisee you instantly benefit from the brand recognition that has already been established within various markets. This provides you with a greater competitive advantage, since the consumer is already aware of what the brand stands for. This can help you as a franchisee quickly establish sales and market share.
4. A Proven Model
Many thousands of franchisees have already proved that the franchise model, in general, works highly effectively and can deliver tangible benefits to a franchisee. By purchasing a franchise such as Concrete Craft, you can work within an established framework that can predict the turnover, sales and profitability if you follow the business model you receive in training. This provides you with a real 'comfort blanket' of sorts. You'll also benefit from suggested sales and profitability targets that can be attained, according to what other franchisees have done, rather than operating in the dark, as most new business owners do.
5. Compliance
Complying with industry and sector-specific guidelines and requirements can be a minefield for many new business owners. In an established franchise business, the franchisor takes charge of much of this, having devised operating systems and procedures that have already navigated state and/or local requirements. And many franchisors have legal advisors or managers who can assist with challenging matters if necessary.
6. Marketing
Marketing is an area in which many start-up businesses struggle, partly because of cost and often because it is out of their area of expertise. By buying a franchise business, you can benefit from the marketing campaigns run by the franchisor and its marketing literature, and tap into an existing, robust social media presence. Many franchises, like Concrete Craft, also arm their franchisees with a Local Area Marketing Toolkit so that they can run effective marketing campaigns in their local territories. This takes a lot of pressure off your shoulders.
7. Peer Support
With Concrete Craft, the moment you sign a franchise agreement you join a 'family' of fellow franchisees who have a deep knowledge base. Other franchisees and the Home Office team at HFC and Concrete Craft are there to share information, tips, and provide backup support throughout the life of your franchise business. This is hugely advantageous for a new business owner because you can learn from the success of your peers.
Enhance your quality of life through a healthy work-life balance.
Naturally, your health is an important aspect to your overall quality of life. As a successful franchised business owner, you are in an ideal position to monitor and adjust your workload to achieve that all important, but often elusive "work-life" balance. Owning your own business, especially if it's a successful, branded franchise that has a strong reputation, allows you to stay in control by effectively building your team, self-scheduling for time off for family and vacations, and eliminating those stressful commutes to and from the office, if your franchise is home-based.
As the only decorative concrete franchise in the U.S., Concrete Craft has been serving homeowners and business owners for over 12 years, and as a Concrete Craft franchise owner, you'd be backed by the strength and infrastructure of Home Franchise Concepts' nationwide family of brands. Following a proven success model, you'd be armed with the products and service offerings that consumers are looking for in a trusted brand, and you would be provided with superior support and leadership from a Franchisor whose vision is to be the leader in creating value for every owner within their franchise concepts.
Let's get started!
Now's the ideal time to take control of your career, your economic future, and your life. Call 1-800-420-5374 or learn more about the Concrete Craft Opportunity online. One of our franchise licensing advisors will be happy to answer any questions you have and assist you with evaluating whether franchise ownership is right for you.