Why a Home Repair Franchise Could Fix Your Financial Future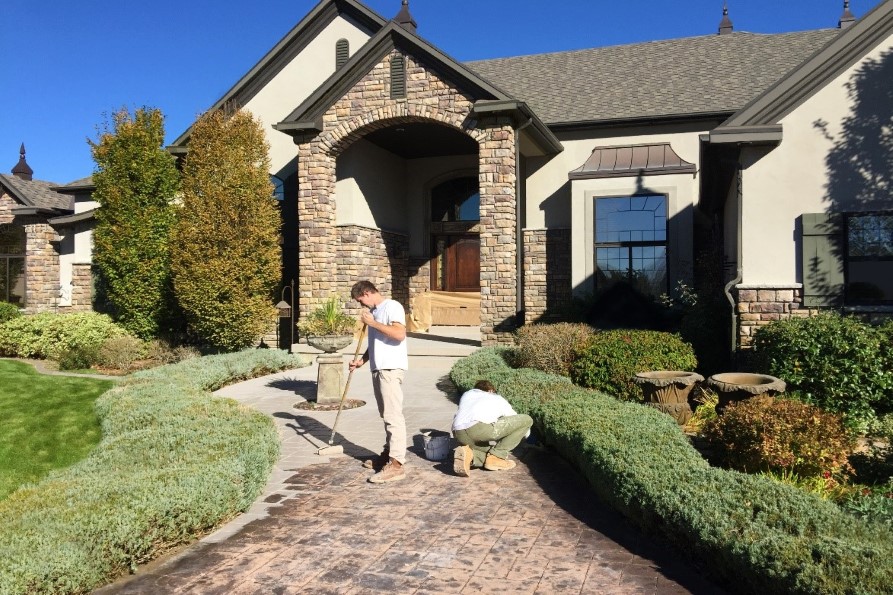 If you are looking to buy a franchise in a booming industry, look no further than home services. According to Grandview Research, the home services market had a value of $4.3 billion in 2022 and is expected to grow to $14.7 billion by 2030, a compound annual growth rate (CAGR) of 16.7%.
Home services is a broad umbrella, defining any company that renovates, redecorates, repairs, or maintains a home. When the economy is strong, all segments do well. But during a recession, homeowners will put off renovating or redecorating. However, they will always need repairs and maintenance done on their homes, so there is a constant demand for skilled professionals in this segment of the industry, no matter the economy. This recession-resistant demand may make home repair franchises the home services category with the most profit-potential.
Also, since home repair businesses don't require a brick-and-mortar retail location or storage space for inventory, most have relatively low startup costs.
Types of Home Repair Franchises to Consider
When you think of home repair services, you may think of a handyman or 'jack of all trades' type of franchise that will help homeowners check jobs off their 'honey-do' list—tasks they may not have the skills, time, or interest to tackle. But home repair encompasses a long list of specialty services. They include:
Roof Repair and Maintenance: These businesses specialize in repairing and maintaining roofs, including repairing leaks, replacing shingles, and maintaining gutter systems. They typically require specialized knowledge of roofing materials and installation techniques.
Plumbing Repair: Plumbing repair businesses specialize in repairing and maintaining plumbing systems, including fixing leaky pipes, unclogging drains, and replacing broken fixtures. These businesses require specialized knowledge of plumbing systems and often have licensed plumbers on staff.
Electrical Repair: Electrical repair businesses specialize in repairing and maintaining electrical systems, including fixing faulty wiring, installing new outlets, and repairing circuit breakers. These businesses require specialized knowledge of electrical systems and may have licensed electricians on staff.
Window Repair and Replacement: Window repair and replacement businesses specialize in repairing and replacing damaged or broken windows in homes. They typically have knowledge of various types of windows and can provide custom replacement solutions.
Restoration Companies: Restoration companies specialize in restoring and repairing homes and buildings that have been damaged by water, fire, or other disasters. These companies provide emergency response services to minimize damage and restore properties to their pre-disaster condition.
Concrete Repair: Beside being unsightly, cracks in the foundation of a home can allow water to seep in, causing structural damage. Cracks in driveways or sidewalks can create tripping hazards. Concrete repair companies repair and restore damaged concrete structures. They may fill cracks, patch holes, and resurface damaged areas.
When choosing a type of home repair franchise, consider your skills and experience, but most of all, consider the market. Look for an underserved niche you can fill.
And, to maximize your profit potential, choose a franchise that, in addition to quality repairs, offers other, unique services.
How Concrete Craft Stands Out
One franchise that has seen success in the home improvement and home repair industry is Concrete Craft. Homeowners call us to repair and restore their concrete, but we are so much more than a concrete repair service. Concrete Craft is the nation's only decorative concrete franchise. Concrete Craft technicians use our proprietary stamping, staining, and resurfacing techniques to transform ordinary concrete so it resembles more expensive materials like stone, slate, brick, tile, and even hardwoods. We provide our franchisees with extensive training, so they become experts. Having these skills makes them stand out from other concrete companies.
Concrete Craft is part of the Home Franchise Concepts family of brands, which has a proven track record of success in the home services industry. With over 30 years of experience, Home Franchise Concepts has helped thousands of franchisees achieve their business goals. By joining the Concrete Craft franchise, you'll be part of a supportive network of franchisees and have access to training, marketing support, and ongoing business coaching.
Get Started with Concrete Craft Today
If you are ready to get started in the home repair industry, contact us to find out more about owning a Concrete Craft franchise. One of our franchise advisors will be happy to discuss the benefits of a concrete business opportunity that provides repair as well as decorative services.