Home Builder Franchise: Finding Your Niche Can Lead to Bigger Profits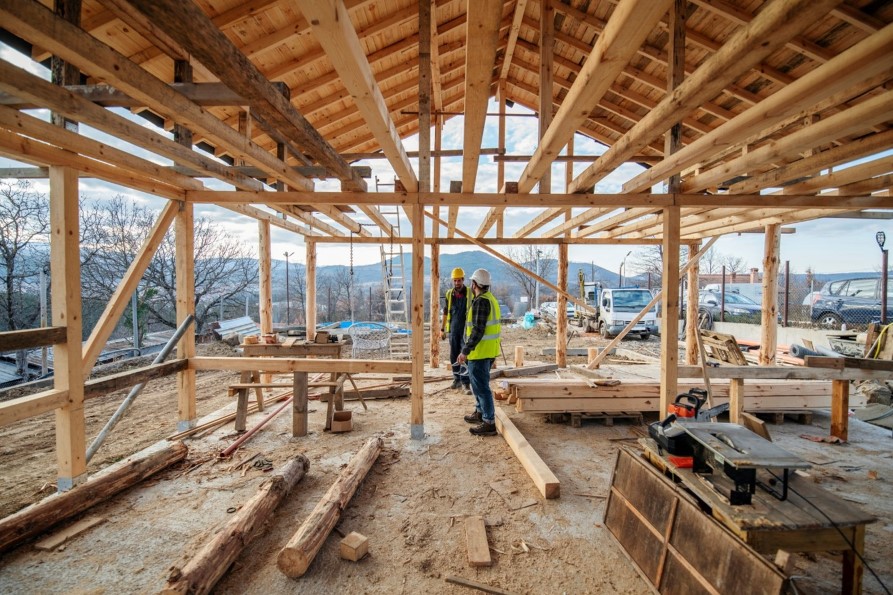 COVID hit the construction industry hard. According to the Associated General Contractors of America, in the summer of 2020, 68% percent of contractors saw a project cancelled due to uncertainty about the future of the economy, coupled with supply chain issues. But as the pandemic waned, things started to turn around. In 2022, the market size, measured by revenue, of the U.S. construction industry was at $2.8 trillion and it continues to grow.
When it comes to home builder franchises, there are numerous options to consider. There are franchises that offer full-scale construction, or general contracting service, handling the overall project. And there are franchises that offer more specialized services like kitchen remodeling, bathroom renovations, deck and patio building, and other home improvement services.
Benefits of Focusing on Specialty Home Builder Franchise Opportunities
There are several reasons that focusing on one specific area in the home renovation industry can be more profitable for you.
Focused expertise: When you focus on a specific area, such as kitchen remodeling or outdoor surfaces, you can dedicate more time and resources to mastering the intricacies of that niche. This allows you to provide superior quality and craftsmanship in your chosen field, which can lead to more satisfied customers and positive word-of-mouth referrals.
Better resource allocation: Specialization allows you to allocate your resources more efficiently. For instance, if you're a kitchen remodeling specialist, you can invest in the latest kitchen design software, tools, and materials tailored specifically to your niche. This targeted approach helps you minimize wasted resources and optimize your investments for maximum returns.
Niche marketing: You can create highly targeted advertising campaigns that speak directly to the needs and preferences of your audience. This focused marketing approach can result in a higher conversion rate and a more cost-effective customer acquisition process.
Reputation and trust: Building a strong reputation in a specific niche is often easier than trying to establish a broad reputation across various construction services. A well-regarded name in a certain specialty can attract customers who specifically seek your expertise and trust your brand.
Competitive advantage: In many cases, specialized home builder services face less competition than general construction companies. This reduced competition means you have a better chance of standing out and becoming the go-to choice for customers seeking specialized services.
Upselling opportunities: Specialization doesn't mean you can't diversify your services within your chosen category. For example, if you specialize in outdoor surfaces, you can offer a range of design and improvement services. This allows for upselling and expanding your revenue streams while still maintaining a focused niche.
Better cost control: You can more easily predict expenses related to materials, equipment, and labor because you have a clear understanding of the specific requirements of your niche. This can lead to improved profit margins.
Consider Concrete Craft
Concrete Craft is a prime example of a franchise that specializes in a specific niche: decorative concrete. The demand for decorative concrete is on the rise, as homeowners and businesses seek distinctive and durable surfaces.
Concrete Craft's proprietary stamping, staining, and resurfacing techniques allow us to offer a visually appealing and more affordable alternative to traditional flooring and outdoor surfaces including tile, brick, stone, and hardwood.
We are the nation's largest decorative concrete franchise. We provide comprehensive training and ongoing support, ensuring that franchisees are well-equipped to excel.
Get started with Concrete Craft Today
If you're ready explore one of the best home builder franchise opportunities with a business that specializes in delivering unique, high-demand services, contact Concrete Craft today. One of our franchise consultants will be in touch to answer your questions and show you how we can position you for success in the world of home improvement.