Garage Floor Coating Franchise vs. Decorative Concrete: How to Choose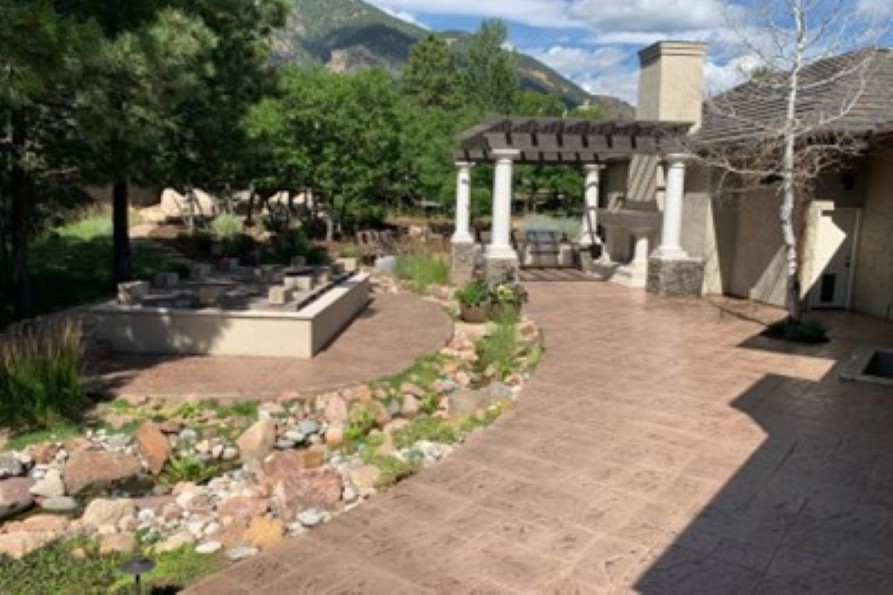 A garage used to be simply a place to park your car or store your stuff. It may have had a peg board for hanging tools, or shelves for your gardening supplies and seasonal decorations. The floor was a gray slab of concrete, probably with some stains — maybe you spilled some paint, or oil leaked from your car.
These days, some homeowners consider their garages an extension of their homes and are remodeling to reflect that. One of the most common projects is a sleek storage system of cabinets and shelves. Also, homeowners have begun to consider ways to make their garage as durable and aesthetically pleasing as possible. That's why, in the past decade, there have been several new garage floor coating franchises enter the market.
But is it wise to invest in one of these companies in a relatively new industry?
The Entrepreneur Franchise 500 is an annual ranking of the best franchises to invest in. The ranking is based on five factors: cost, support, size/growth, brand strength, and financial strength/stability. This trusted resource helps would-be investors make smart choices about the best franchises for their money. For 2022, the list does not rank any garage floor coating franchises. Either they are too new — less than a decade old — or have too few franchises to evaluate properly.
Garage Floor Coating: What You Need to Know
Garage floor coating involves using chemicals to change the appearance of your concrete floor and to protect it from the elements. Some companies use epoxy; others use newer types of polyurethane. These are strong options to offer that extend the life of the garage floor.
However, with a Concrete Craft franchise, you'll have the option to do so much more. If there's a floor that the homeowner prefers, in spaces including and beyond the garage, Concrete Craft is the go-to expert. Concrete Craft franchise owners can take on not only garages but basements, patios, walkways, driveways and more.
Why a Decorative Concrete Franchise is a Solid Option
Decorative concrete franchises are similar as they also deal with changing the appearance of concrete, but in different ways, and for different surfaces. Concrete is transformed using staining and stamping techniques making it resemble costlier materials like stone, slate, tile, or even wood. It can be used on decks and patios, interior floors, fireplaces, and even walls. Each project is different, giving you a creative element to your work.
Concrete Craft is the nation's largest decorative concrete franchise. It ranks No. 341 on the Entrepreneur 500 and has shown a 51.7% growth over the past three years. Our proprietary processes included revitalizing concrete with our trademarked RenewKoat. It's a real cement overlay that's rolled on with paint to restore the shine, color, and texture of existing concrete surfaces.
Franchise with a Brand You Can Trust
One of the most important considerations when choosing a franchise is choosing one backed by a company you can trust. You need a company that will provide you with the training necessary to expertly perform the services your franchise offers. You'll want a company with a proven business model to follow. And you want a company that will offer continuous support for as long as you own your franchise.
All Concrete Craft franchises are backed by our parent company, Home Franchise Concepts, a leading home services franchisor for 30 years. Home Franchise Concepts is a subsidiary of JM Family Enterprises, which is ranked no. 17 on Forbes' list of America's Largest Private Companies and has a value of $18 billion.
Get Started with Concrete Craft Today
As a Concrete Craft franchisee, you'll benefit from our proven national and local marketing programs and be kept updated on the latest products and designs in the decorative concrete industry. We also offer up to $40,000 in financing for qualified candidates, and discounts for veterans. You don't need to have a background in concrete or construction or any art or design training, as we'll teach you everything you need to know.
If you're ready to find out more about what it takes to become a Concrete Craft franchisee, contact us today. One of our franchise advisors will be in touch to answer your questions so you can take the first steps toward owning a franchise.