From Dream to Thriving Business Franchise Success Story
It's sometimes said that the difference between a dream and a goal is a plan. Lots of people have dreams, things they hope will happen someday. But people who dream of one day owning their own business need to come up with a plan.
Starting a business is a lot of work, especially for someone who's never done it before. No matter what the industry, you must develop a business plan, raise capital, establish a market in which to operate, hire employees, and make sure they are properly trained to do the job. Given the fact that a high percentage of independent businesses fail within the first year, this can be a very risky endeavor.
That's why a lot of savvy investors, instead of building a business from the ground up, choose to buy into a franchise. As franchisees, they are given a proven business model to follow and are backed by a stable company with name recognition and a successful brand.
Rob and Christa Hinzman took this route when they decided to go into business for themselves. The Hinzmans and their teenage daughter live in Athens, Georgia, a college town about 70 miles northeast of Atlanta. For 15 years, Rob worked as an administrator at a health care facility, while Christa sold commercial real estate. "We were both burnt out," says Christa.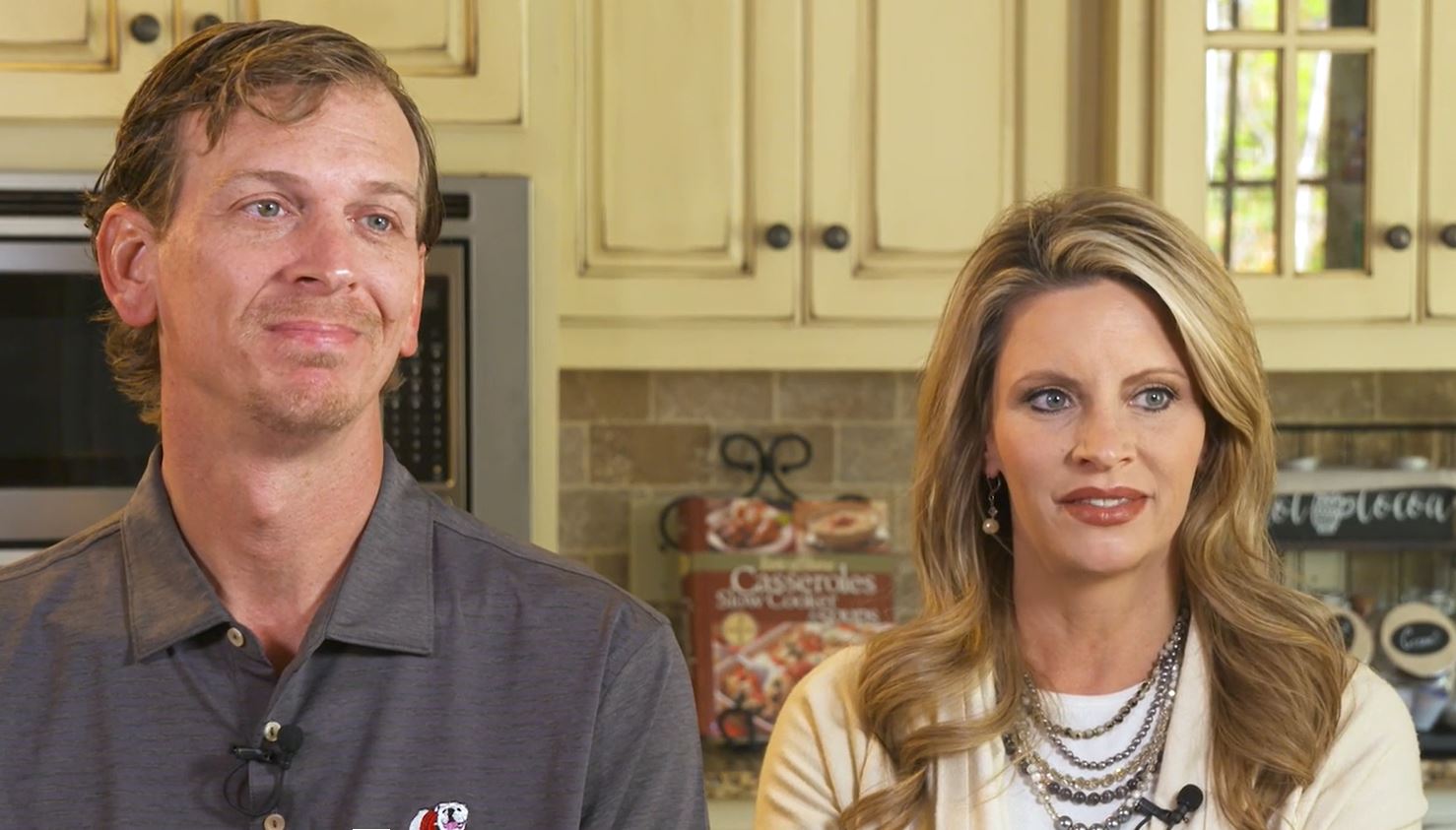 Rob's father heard about Concrete Craft and told them they should check it out. They did, and they were impressed. In business for more than 15 years, Concrete Craft is the nation's number one decorative concrete franchise. We transform ordinary, unfinished concrete by stamping, staining, resurfacing, and/or polishing it in order to resemble other, more expensive natural materials like flagstone, cobblestone, slate and even hardwood. Originally, this was primarily used for outside spaces such as driveways, patios, and pool decks, but now we also offer indoor applications like fireplaces, floors and even walls.
"We did our research and really liked what we saw," Rob says.
"I knew right away that this was something we'd be doing for a long time," Christa adds.
But the Hinzmans knew nothing about concrete – decorative or otherwise – something not uncommon among new Concrete Craft franchisees. That's why the company offers extensive training, both in how to run a business and how to work with concrete. All franchisees receive one week of classroom training where they study industry basics including product knowledge, sales, and marketing. Then they have one week of hands-on training at our Training and Experience Center in Dallas, where they learn the proprietary processes with which we transform concrete.
We believe that training is the key to making each Concrete Craft a franchise success story. Our goal is to make all our franchisees experts when it comes to decorative concrete. We are so committed to training that our co-founders, Dan Lightner and John Kostro, are directly involved in it. As part of his responsibilities, Dan oversees new franchisee training, regional training, and sales training, while John handles field training.
"The support from the home office and even the company's founders was incredible," says Christa. "We could not have been able to do it without the support system they have in place."
Our franchisees are not only backed by Concrete Craft, they're also supported by our parent company, Home Franchise Concepts. In business for 30 years, Home Franchise Concepts offers unique franchises with eight different companies in the home services industry. HFC brands consistently ranks on Entrepreneur's Franchise 500®, and Concrete Craft currently ranks as the #1 Concrete Coatings Franchise, as well one of the top franchises on Franchise Business Review's Top 200 list. This gives new franchisees the confidence that they're investing in well-established companies with proven track records.
The Hinzmans have been in business for more than four years now and are thankful they took advantage of this life-changing opportunity. "Being part of a franchise is the best of both worlds," says Rob. "We are business owners, we get to decide how we want to run our business, and we have the support of Concrete Craft, giving us the tools we need to be successful. It allows us to have the freedom for more family time with our daughter."
Begin Writing Your Franchise Success Story Today
If like Rob and Christa you dream of someday owning your own business, Concrete Craft can help turn that dream into a reality. Explore the next steps today and we'll help you begin writing your own franchise success story.