Franchise Training: What to Expect from a Franchisor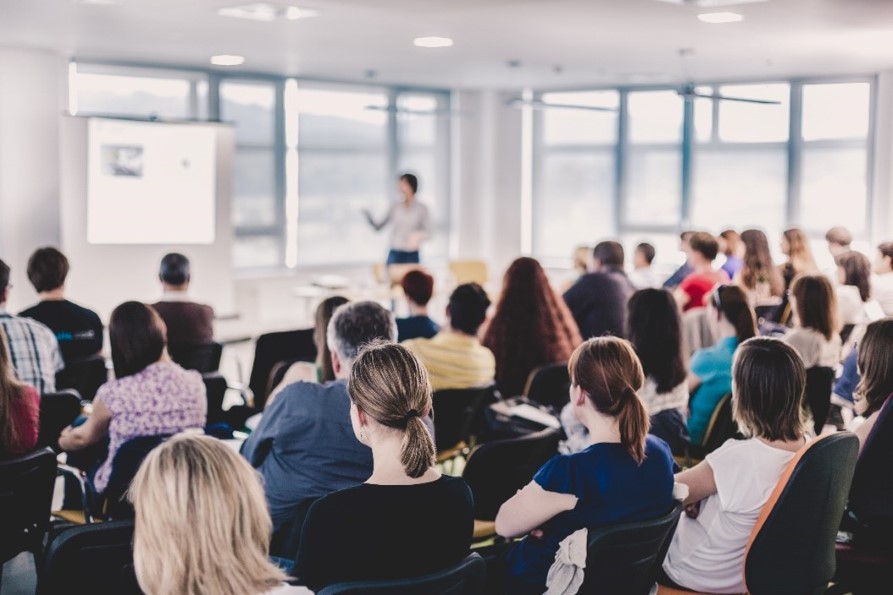 You can probably remember a time when you were unsure about what you were doing—maybe when you were starting at a new company or taking on unfamiliar responsibilities at your current job. In those circumstances, it's beneficial to have someone more experienced guide you, so you can avoid making unnecessary mistakes. Be it a supervisor, a mentor, or even a coworker, their support is invaluable.
Support like this is one of the reasons so many entrepreneurs turn to franchising to start or expand a business. Many new franchisees buy into a company without any experience in that particular industry, and sometimes without any experience at all in running a business. It's up to the franchisor to train them.
All reputable franchises offer some sort of training program for their franchisees. The length of time you spend training and the intensity of the program varies from industry to industry, and even from franchise to franchise.
Before you buy a franchise, you need to make sure their franchise training program is comprehensive enough to teach you everything you need to know to be successful.
Learning How to Run Your Business
A franchisor is only as successful as its franchisees. Therefore, it's up to the company to make sure you know not only what to do, but how to do it with proficiency. One of the appeals of franchising is that the operation is already decided for you. The franchisor has a detailed plan of the way things should be run so that each of their franchises is run the same way.
New franchisees are given the company's operations manual—a blueprint of the way the company does business. The first part of your training will most likely be with classroom lessons on how the franchise operates. You'll learn everything from the products and services you'll be selling to marketing, accounting procedures, and even how a customer service interaction should be conducted.
Learn How to Perform the Job
The second part of your training is usually hands-on. You may travel to the company's headquarters, or to another franchise that's already open, so you can learn how to sell the product and/or perform the service your franchise will provide. The length of time you will spend on this part of your training will vary, and if you are traveling out of town to the company's headquarters, you may be required to cover some of the travel expenses.
Ongoing Franchise Training
The amount of training franchisees receive can range anywhere between a few days to a few months, but it usually lasts from one to four weeks. The goal is to have the franchisee ready to go a few months before their franchise opens for business. However, your training shouldn't end there. Before you buy a franchise, investigate what continuing education opportunities the company provides for its franchisees.
Concrete Craft Trains You to Be an Expert
Most new Concrete Craft franchisees have no experience working in the construction industry, nor are they an artist or trained designer. They don't know how to go about transforming concrete, and that's okay. We make sure they learn everything they need to know about Concrete Craft, and our proprietary stamping, staining and resurfacing processes so they can start their business with the confidence of a well-seasoned professional.
The first week of our intensive training program is spent in the classroom, either virtually or in person, to learn all aspects of the business. The second week is spent at our facility near Dallas, Texas, where you'll learn our proprietary techniques for transforming concrete to resemble other high-end materials like brick, slate, and even wood. You'll have a chance to practice them with our hands-on experience center. You will be taught by the finest installers and trainers in the industry.
This training is free for the owner and one other employee. Additional employees may be trained for a cost, provided there is space available. You will also be given materials so you will be able to train the remainder of your staff once you return home.
As soon as your concrete resurfacing franchise training ends, our ongoing support program begins. You'll receive coaching to ease your transition into the field, training on how to estimate a project and close a sale, assistance in managing and tracking your finances, and much more.
Let's Get Started
To find out more about Concrete Craft's franchise training program and how it can train you to be an expert in the fast-growing decorative concrete industry, contact us today.