Franchise Support: What Every New Franchisee Should Know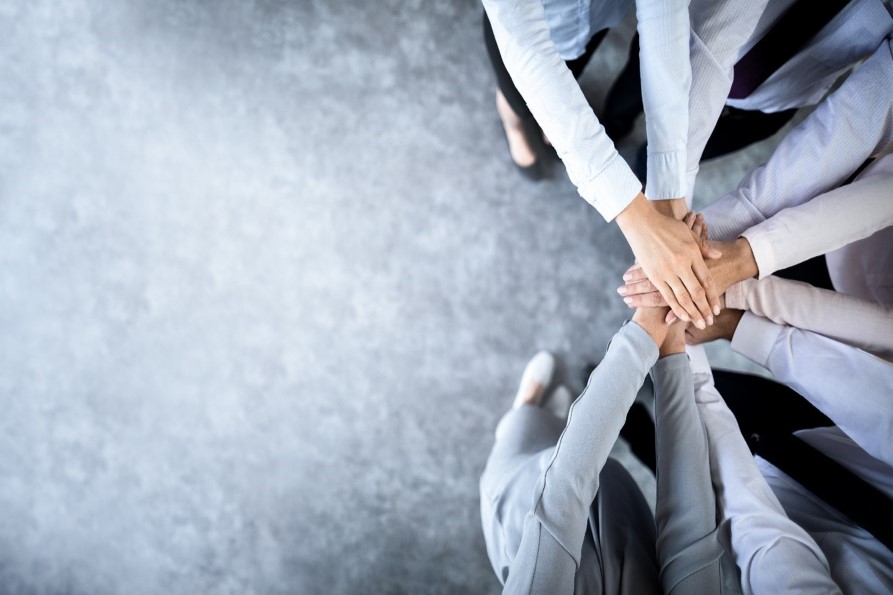 Choosing to franchise with a trusted brand, instead of starting a business from scratch, has lots of advantages. First, you instantly have the name recognition and reputation of the company associated with your franchise. Then, the franchisor gives you its proven business model to follow, so you can get in business sooner, and avoid mistakes made by other startups. But, probably the most important benefit, is the franchise support new owners receive.
All franchisors offer some level of support. After all, the success of the overall company, depends on the health of their entire franchise network. So, they will do everything in their power to make sure you don't fail. That being said, the level of support, and the length of time it's available to franchisees, varies from franchise to franchise. You need to find a franchise that goes to bat for its franchisees and offers the support you need to feel comfortable in your new business venture.
Support to Expect from Your Franchisor.
As they say in real estate, 'location, location, location.' If you are starting a brick-and-mortar franchise, where you build it will be a huge factor in your success. Franchisors have done massive research and site studies to determine the best location for the type of business you're starting. They will also help you navigate the construction process, including obtaining any licenses or permits involved.
The majority of new franchisees have no experience in the industry in which their business will operate. This is not a problem, as most franchisors provide extensive training to get new franchisees up to speed. Typically, you'll receive a combination of virtual, classroom, and hands-on training so you'll be familiar with both the business model, and the product or service your business provides.
Marketing And Advertising
Franchisees start with an advantage here, because prospective customers are familiar with their name, and may already be anticipating the opening of this franchise in their community. In most franchise organization, franchisees pay a fee toward the company's overall marketing and advertising campaigns—including online marketing and social media efforts. The franchisor may also provide direction for local advertising campaigns, and help generate publicity for the grand opening of new franchises.
Good franchises designate a team of people to provide guidance for each franchisee beginning when they sign their franchise agreement, and continuing as long as they own the franchise. You can call them for help with any unforeseen problems that arise.
Some companies provide a customer service call center to take appointments and schedule service calls, allowing franchisees to concentrate on doing the actual work. Others may provide accounting or HR services, or office management software.
The combined number of franchisees allows for the franchisor to negotiate better deals from suppliers and buy in bulk, passing the savings to you.
Ongoing Franchise Support
After your business is up and running, good franchises continue to support you in other ways. This may mean ongoing training opportunities to familiarize you with new products and/or better ways of doing business. It may mean conventions, seminars, or conferences. And it may mean creating a support network of franchisees who are there for each other.
How Concrete Craft Supports its Franchisees.
Concrete Craft is the nation's largest decorative concrete franchise and a part of the profitable home improvement industry. We understand most of our new franchisees have no experience in concrete, or even in construction, so we have designed our training program to teach you everything you need to know.
You'll begin with two weeks of training to learn the proper procedures for running a Concrete Craft. Then, you'll spend 10-days at our Experience Center near Dallas, Texas where we'll teach you our proprietary stamping, staining, and resurfacing techniques to transform concrete so it resembles more expensive building materials.
As part of your training, you and your installer will receive hands-on experience working side-by-side with our best installers and trainers.
Concrete Craft is part of the Home Franchise Concepts family of brands which is a subsidiary of JM Family Enterprises. All our franchisees receive the added support of these powerhouse organizations. This includes professionals to help analyze potential return on investment, as well as extensive tech support, business coaching, and industry forecasting. We are there with our franchisees every step of the way.
Get Started with Concrete Craft Today
If you'd like to learn more about the franchise support you'll receive as a Concrete Craft franchisee, contact us today. One of our franchise advisors will be in touch to answer your questions so you can determine if you have what it takes to own a Concrete Craft Franchise.