The Franchise Process: An Overview for Potential Franchisees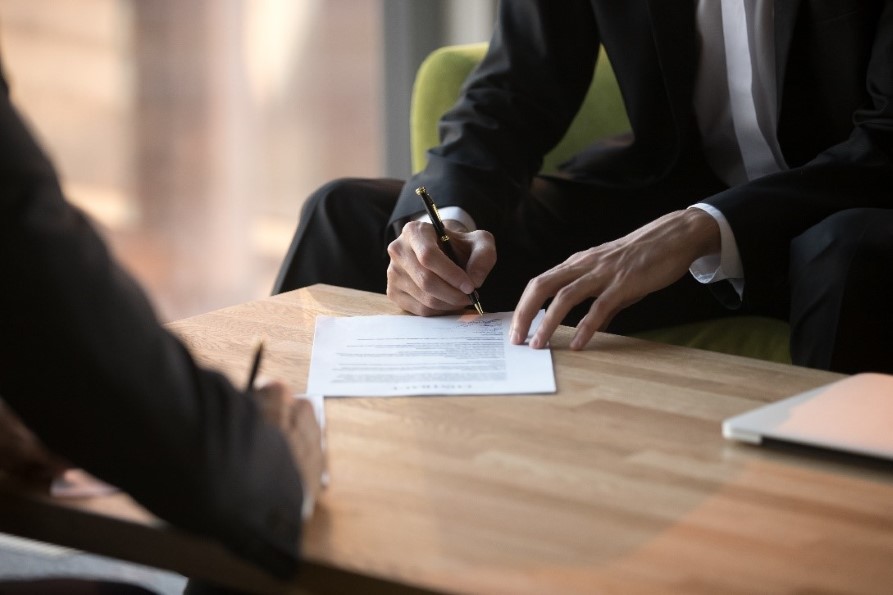 If you've ever dreamed of owning your own business but aren't quite sure where to start, franchising can be a great option. Franchising is a business model in which you pay for the rights to use an established brand, product, or service in a particular geographic location.
Here's a step-by-step guide to the franchise process to help you get started on your entrepreneurial journey.
Determine Your Budget and Look at Financing Options.
Franchises can cost between a few thousand and millions of dollars, so it's important to have a clear idea of what you can afford. Many new franchisees pay these costs out of pocket, but if you don't have enough, or don't want to dip into your savings, you'll need to secure financing. This can include traditional business loans, Small Business Administration (SBA) loans, or personal loans. Some franchises offer financing to those who qualify, and most offer discounts to veterans. Keep in mind that you'll also be required to have a certain amount of liquid capital available, so it's important to have a clear understanding of the financial requirements before moving forward with the purchase of a franchise.
Research Different Franchises that Interest You.
Start by making a list of franchises that you think you'd enjoy owning. Look at the industry, the size of the franchise system, the franchise fee, the ongoing royalty fees, and the financial requirements. You can find this information on the franchisor's website or by contacting them directly. Also consider the market where you want to open your franchise. Will you be providing goods or services the market is lacking, or is it already oversaturated?
Attending a franchise convention or expo is a great way to meet with representatives from many different franchises in one place. You can ask questions, collect brochures and marketing materials, and network with other franchisees to get a better sense of what it's like to own a franchise.
Read the Franchise Disclosure Document
Once you have a list of franchises that interest you, it's time to dive deeper. Each franchisor is legally required to provide their Franchise Disclosure Document (FDD) to potential franchisees as part of the pre-sale due diligence. It contains everything you need to know about the franchise, including its history, financials, and legal obligations.
Review and Sign the Franchise Agreement
The last step in the franchise process is reviewing and signing the franchise agreement. The franchise agreement is a legally binding document that outlines the terms and conditions of your franchise. It outlines the length of the franchise term, the territory you'll operate in, the fees you'll pay, and the obligations of both the franchisor and franchisee. It's important to review this document carefully with your lawyer and ask any questions you may have before signing.
Congratulations, You Own a Franchise!
As a new franchisee, one of your first obligations is to undergo training to learn how to run the business according to the franchisor's proven business model, as well as how to perform the service the franchise provides. How extensive the training is will depend on the complexity of the business and can vary widely.
Once your training is complete, you'll be ready to open your franchise and start serving customers. You'll be responsible for running your own business and managing your team. You'll need to adhere to the franchisor's operating standards and follow their established procedures to ensure that you're providing customers with the same high-quality experience they've come to expect from the brand.
You'll have access to ongoing support from the franchisor. This can include regular check-ins from your franchisor's support team, access to online resources and tools, and the ability to network with other franchisees in your area. This support is invaluable as you navigate the challenges of running your own business.
Consider Franchising with Concrete Craft
Concrete Craft is the nation's largest decorative concrete franchise. We use proprietary stamping, staining, and resurfacing techniques to transform ordinary concrete so it resembles more expensive materials. Our custom design options allow customers to create unique and personalized concrete surfaces for their homes or businesses.
Concrete Craft is an established brand with a strong reputation for quality. Since the service we provide is so specialized, we make sure all our franchisees receive extensive training before they open for business.
Get Started with Concrete Craft Today
If you still have questions about the franchise process in general, or what it takes to own a Concrete Craft specifically, contact us today. One of our franchise advisors will be in touch to explain the steps you'll need to take and get you started on the road to franchise ownership.