Franchise Ownership and What You Need to Know Before You Buy
If you are interested in running your own business, being your own boss, and having greater control over your income potential, you're not alone. As the momentum for franchise growth and prosperity continues to rebound in the wake of the recent COVID pandemic, more and more individuals who possess an entrepreneurial mindset are exploring the benefits of owning their own home-based franchise. And while there are indeed several inherit benefits to franchise ownership, it is important to perform your due diligence up front to gain an in-depth understanding of the critical aspects of owning a franchise. With this in mind, let's take a look at what is especially important to know before you make the decision to buy.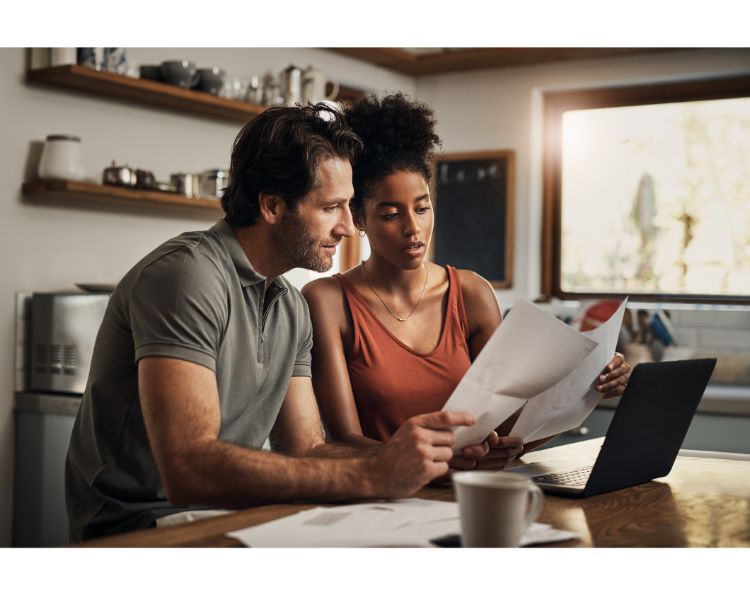 With a franchise, you're going into a business for yourself…but not by yourself.
A franchise owner, also known as a franchisor, operates by selling an established product or service which often has significant brand recognition (think McDonald's or Ace Hardware). A franchise will include not only a product, service, and trademark but also the complete method used to conduct the business itself, such as the marketing plan, operations manuals, training manuals, and other mission critical resources. These various assets increase your chances of business success because you are leveraging a proven business model and benefitting from an existing customer base, which would typically take years to develop with your own original idea and resources. One example of this proven business model is ConcreteCraft®, a nationally branded expert in stamped, resurfaced, stained, and restored concrete. As the largest decorative concrete coatings franchise in the nation, ConcreteCraft ensures you have the experienced, professional support of a company that is highly regarded in the home services industry. With seasoned leadership, hands-on training, comprehensive marketing support, and exclusive proprietary coating techniques, ConcreteCraft provides franchisees with an array of competitive advantages for both short and long-term success.
Evaluate your work style, strengths, and weaknesses.
Remember, this is going to be your new career, so you'll want to know early on if it's the right fit. Ask yourself how you feel about doing the same tasks all the time. Do you like meeting people? How about business-to-business sales? If you hate sales, you will have trouble running any business. If you don't like meeting new people, you'll need a partner to handle that side of the business. Be honest with yourself about your strengths and weaknesses, and consider choosing three people you trust and ask them to tell you about your attributes and weaknesses. Concerned about prior experience? For many franchises, such as ConcreteCraft, prior experience is not necessary. Some of ConcreteCraft's best franchisees came from totally unrelated career backgrounds. Most franchisors, such as ConcreteCraft, will provide all the necessary training to get you up and running.
Investigate all of the fees involved with franchise ownership.
In addition to the initial franchise fee, franchisees must also pay ongoing royalties and advertising fees. Additionally, there's the cost of equipment, and depending on the franchise business, there may be location and initial construction for a retail businesses, along with up-front marketing costs. In addition, you'll likely need several months of operating capital before the business takes off, not to mention funds to live on while you are building the business. Even well-known brands, like Taco Bell, need time to catch on in a new location.
Read the FDD (Franchise Disclosure Document) carefully.
The Franchise Disclosure Document is the document that provides information about the franchisor and franchise system to the franchisee. As a franchisee, you are not completely independent because franchisees are required to operate their businesses according to the procedures and restrictions set forth in the franchise agreement. These restrictions usually include which products or services can be offered, as well as pricing, and geographic territory. This agreement also stipulates requirements on how much working capital the franchisee needs to have available. Although it is written to protect both the franchisor and the franchisee, the FDD provides greater control to the franchisor, and applies the bulk of restrictions and requirements to the franchisee.
Learn what other franchisees have to say.
One of the best ways to learn about a franchise ownership opportunity is by reaching out to other franchise owners to get their input- both pro and con. An especially important question to ask is how much support they receive from headquarters. A good example of a franchise company that offers ongoing support is Home Franchise Concepts® (HFC), the parent company to ConcreteCraft and other leading home service brands. With 25 years of proven experience and six home service brands, HFC has established a solid track record of success. Resources that include 24/7 call center support, targeted marketing support, on-going training, and established brand names and recognition help provide HFC franchise owners with the tools and leadership they need to be successful. You also want to know if other franchise owners would buy into the business again, based on what they know now. Try to speak to several franchisees since many small business owners are prideful and won't want to admit that they struggled financially, at least initially.
Do you have a "can do", entrepreneurial mindset?
Many who explore franchise ownership often make the mistake of thinking franchises are just a 'business in a box', but this is not the case. In general, like all businesses, about 60 percent of franchises will be out of business in year two. However, if you are willing to work hard, take control of your future, and have a passion to succeed, your journey toward owning a successful franchise business is closer than you think! With the popularity of homeowners enhancing their home's exterior and the strong forecast for home improvement and construction company growth, now is the ideal time to explore the next step on your path to a secure economic future. ConcreteCraft continues to expand as the leader in decorative concrete and we're looking for those like yourself who want to create their own slice of the "American dream." Call 1-800-420-5374 or explore the process on becoming a Concrete Craft franchise owner online and learn if franchise ownership is right for you.