Franchise Cash Flow: How to Maximize Your Profit
There are always risks involved with starting a business. As a new entrepreneur, you can lower those risks by following the proven business model of an established franchise. Start by looking at those in recession-resistant industries, so your profits aren't tied to how well the economy is doing. Then carefully vet the franchisors you're considering.
Carefully Review the Franchise Disclosure Document (FDD)
Franchises are regulated by the Federal Trade Commission (FTC) and are required to provide potential investors with a franchise disclosure document (FDD) that's updated yearly. Many include an Item 19, which outlines the business' financial performance for the past year as reported by franchisees.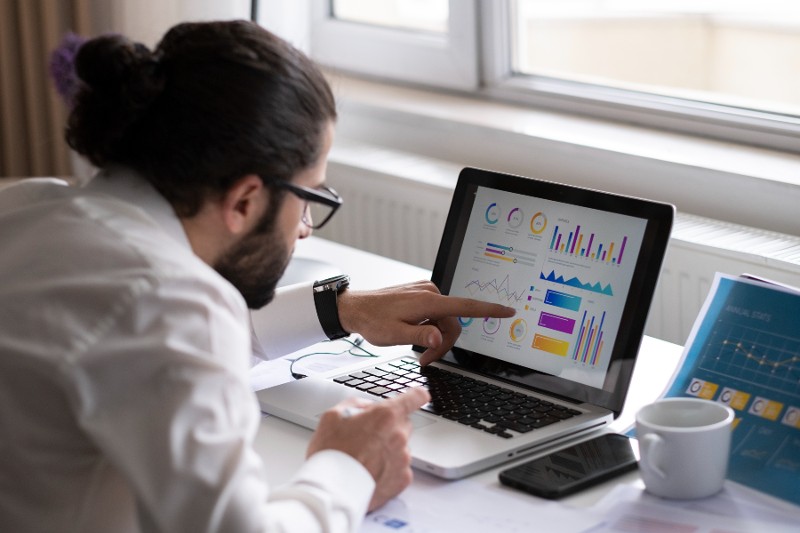 Calculate Return on Investment
You'll also want to consider the potential return on investment (ROI) to determine if buying a franchise makes good financial sense.
ROI = annual cash flow ÷ initial investment.
For example, if your upfront investment is $600,000 and you expect to generate a cash flow of $100,000 a year, your ROI would be 25%.
Most investors consider a franchise a good investment if the ROI is 20% or greater.
Cash Flow, Revenue, and Profit: What's the Difference?
No matter which franchise you choose, you need to understand how to run it to optimize your franchise cash flow and maximize your profit. After all, that's why you're in business — to make money.
The terms cash flow, revenue, and profit are often used interchangeably, but there are important differences between them.
Cash flow is the amount of money coming into and going out of your business. Inflow is the money you're receiving. Outflow is the money you're spending. If your business takes in more than it spends, you have a positive cash flow. Cash flow is an indicator of how liquid your assets are.
Revenue (also called gross sales) is the money your company earns from the sale of products and services. Revenue is an indicator of the effectiveness of your company's sales and marketing efforts. Revenue must always be greater than expenses or your company will be operating at a loss.
Profit is the amount of money that remains after you subtract the costs of running your business from your revenue. Profit is the best indicator of your franchise's success; the greater the profit, the better you are doing.
How to Increase Your Franchise Cash Flow
Managing your franchise cash flow may be one of the most difficult things you do as a business owner. A recent study by the financial software company Intuit found that 61% percent of small business owners worldwide struggle with cash flow issues, and 32% say it's so bad that it has affected their ability to pay vendors, make loan payments, or meet payroll.
Determining expected cash flow is an important part of your budgeting process. To do this, take a look at the previous year's numbers and adjust for changes like new pricing, more personnel and additional funding sources.
You should update your cash flow projections throughout the year to reflect changes in expenses and profits. Comparing budgeted cash flow to actual deposits and expenditures can help you predict future cash flow. There is software available to help do this, or you can work with an accountant.
One of the best ways to stay on top of your franchise cash flow is to send invoices in a timely fashion so you can get paid for work you've performed as soon as possible.
If you are having cash flow issues, you may want to consider taking out a business loan or opening a line of credit. Sometimes an influx of cash will get things back on track.
Consider Franchising with Concrete Craft
Buying a Concrete Craft is a solid franchise investment. We are the only nationally franchised decorative concrete company. Our proven business model contains a clearly defined target market, vendor relationships, and proven business management processes. You don't have to spend time trying to figure it all out; you can get right to the business of selling.
Franchise Cost Requirements:
$69,950 Initial Franchise Fees
$86,380 Capital Needed
$156,330 Minimum Startup Investment
-$40,000 In-House Financing Available*
$116,330 Total Cash Required
*To candidates who qualify
Explore the Next Steps Today
If you'd like to learn more about owning a Concrete Craft, contact us today. One of our franchise advisors will be in touch to answer your questions so you can see if this is a good fit for you. Then you'll get the chance to review our FDD so you can understand the financial requirements involved and be able to consider the potential of this investment.