5 Family Business Ideas to Consider Right Now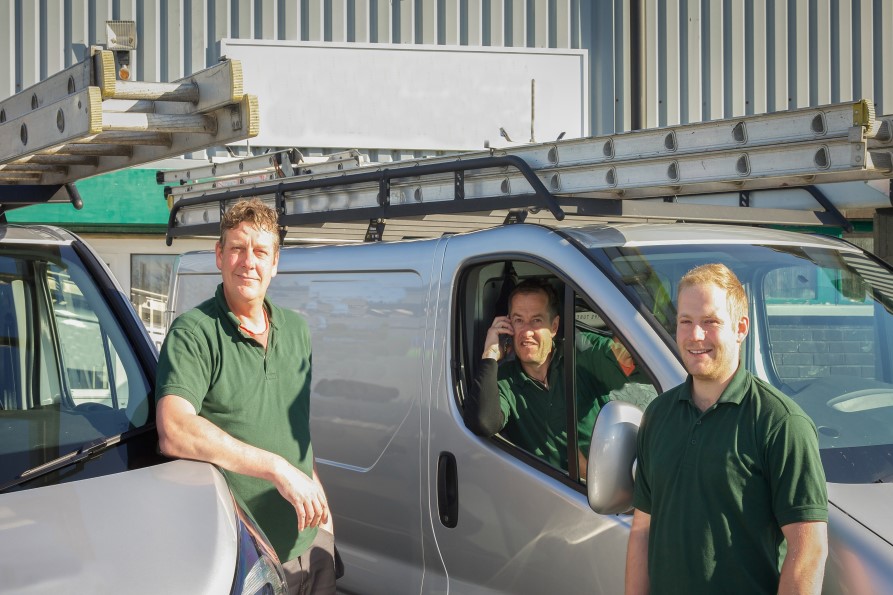 A successful business can provide you and your family financial security throughout generations. Check out these 5 family business ideas.
Building Business Across Generations
Ford. Wal-Mart. Estee Lauder. These multi-billion-dollar corporations may be major brands now, but they all started as humble family businesses. Henry Ford, Sam Walton, and Estee Lauder were budding entrepreneurs with great ideas on which they built their businesses, along with the help of their families. Generations later, these very successful companies are still run by relatives of their founders.
Many of today's business owners are growing their companies with an eye toward the next generations and the hope of becoming a legacy brand. But whether you stay a local fixture or become an international behemoth, opening a family business can have several advantages.
First, it allows you to work with people you know and trust, which can lead to a more harmonious and cooperative work environment. Second, family businesses often have a strong sense of identity and tradition, which can help build a loyal customer base. Third, family businesses can provide an opportunity for younger generations to learn business skills and take over the business in the future.
The Best Family Business Ideas
Family businesses are found in virtually every industry and can range from small home-based operations to multinational corporations with thousands of employees. If you are thinking about going into business with your relatives, consider these five popular family business ideas:
Food Service: Opening a restaurant, food truck, or catering service is a popular family business idea, especially for immigrants who want to introduce authentic food from their home countries to the U.S.
Retail store: Starting a clothing boutique, gift shop, or specialty store can be a great family business idea. You can use your knowledge of the products and your passion for customer service to create a successful business.
Home-based business: A home-based service such as childcare or tutoring can be a great family business idea if you build up a loyal client base and your relatives share the same passion.
Professional services: If you have expertise in a specific field such as accounting, law, or consulting, you might want to start a professional service business. You can work with clients on a variety of projects and build a strong reputation over time, eventually bringing younger generations into the fold.
Home services: Lawn care, house cleaning, handyman services, and other recession-resistant, recurring service models can be very profitable. These businesses are always in demand and can be started with minimal investment.
Why Franchises Make Great Family Businesses
Whatever family business you decide to open, it's going to take hard work. If you start a business from scratch, there will be a great many decisions to make, requiring compromise on the part of family members. This is one of the reasons why the best family business to start may be a franchise.
With the proven business model that comes with franchise ownership, you will be given a successful blueprint to follow, requiring fewer decisions on your part. The brand recognition will help draw customers to your business, requiring you to do less marketing. If you've never run a business before, the franchisor will teach you how to do it. All reputable franchises offer extensive training and support, including marketing materials, operational manuals, and ongoing training programs. This ensures consistency in operations and helps family members develop the skills necessary to run the business effectively.
Many franchises offer flexible schedules, which can be beneficial for families who want to balance work and family responsibilities. Additionally, franchises can also provide access to financing and economies of scale that may be difficult to achieve when starting a business from scratch.
Before you buy a franchise, it's important to carefully research and evaluate the available opportunities to ensure that they align with your family's goals and values. While you might not mind the long hours of a restaurant owner, other family members may want their nights and weekends free. If you are the only person in the family who's a licensed CPA, an accounting business may not be the best choice.
Even if everyone agrees on the best family business to start, a saturated market in your area may make it difficult to build a customer base.
You need to find a franchise in a fast-growing industry that also fills an underserved niche in the market, such as decorative concrete franchise.
Franchising with Concrete Craft
Decorative concrete, part of the booming Home Services Industry, is becoming more and more popular, as homeowners look for affordable alternatives to expensive materials like brick, stone, and hardwood. But, since it involves learning highly specialized techniques, not many companies offer it.
Concrete Craft is the largest decorative concrete franchise in the nation. Many of our franchisees are families who wanted the opportunity to work together in this industry that combines construction with artistic techniques to beautify people's homes.
Your family doesn't need any experience in the construction industry, or with concrete, or even a background in art. We provide extensive training to all our franchisees, teaching you our proprietary stamping, staining, and refinishing techniques, so by the time your business opens, you can consider yourself experts in the decorative concrete industry.
Concrete Craft is backed by our parent company, Home Franchise Concepts, a leader in home services franchises for thirty years with more than 2,400 franchises across the United States, Canada, and Mexico. As a family of brands, Home Franchise Concepts plays an active role in supporting all their franchisees and our collective success.
Get Started with Concrete Craft Today
Our franchise consultants are available to discuss why owning Concrete Craft is one of the best family business ideas you can consider. We'll answer your questions about what it takes to be a Concrete Craft owner, so you can decide if it's the right investment for your family. We can also put you in touch with current Concrete Craft franchisees who are building their business with the goal of keeping it in the family for generations to come.
If you are ready to start building not only a business, but also a family legacy, contact us today.