Entrepreneurs Who Want to Open a Franchise: This Guide Is for You!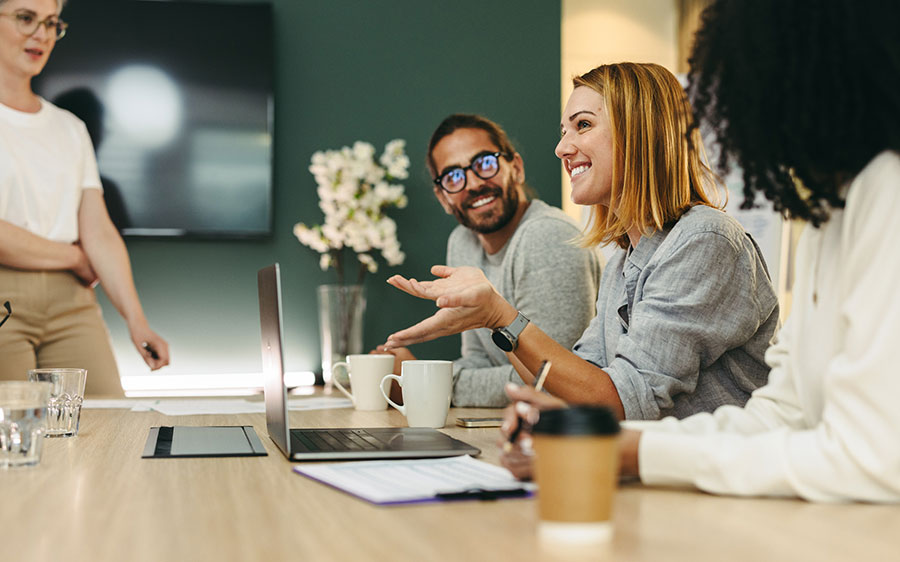 Navigating the world of business ownership can be a thrilling yet daunting endeavor. As an entrepreneur, you are fueled by creativity, innovation, and a desire to bring something new to the market. However, the path to starting a business is sprinkled with uncertainties and challenges that can sometimes overshadow the exciting aspects of creating something from scratch.
Franchising offers a unique blend of entrepreneurial spirit and the stability of an established business. The franchisor provides you with a roadmap, supporting you as you get up and running. This guidance can significantly mitigate the risks associated with business ownership.
The Advantage of Buying a Franchise
Unlike startups, franchises come with a proven business model. You're adopting a system that has been tested and refined over time, reducing the trial-and-error phase that many startups undergo.
You're stepping into a business that already has a footprint in the market. The brand, its products or services, and operational structures are recognized and trusted by consumers, providing you with a ready-made customer base.
As an entrepreneur, your innovative ideas are crucial, but implementing them in the practical world requires operational expertise. Franchises often provide extensive training and ongoing support in operations, marketing, and management, ensuring you're not navigating the challenges alone.
Identifying the Right Franchise for You
Navigating the many available franchise opportunities can be overwhelming, but a discerning eye for detail and a strategic approach can streamline the process.
Here's a guide to help entrepreneurs who want to open a franchise identify one that aligns their goals.
Examine your interests, your finances, and your risk tolerance. Have you always wanted to run a restaurant? Are you a people person? Do you enjoy working with your hands? Are you known for your artistic talents? Identifying your passions and skills are the first step in finding a franchise that suits your personality. If you truly love and are good at what you do, your job will feel less like work.
You also need to figure out how much money you can spend on this venture, as well as how much you can afford to lose. Before you start researching franchises, decide how you are going to pay for it. Do you have enough savings to get the franchise up and running and pay your living expenses while you wait to turn a profit? Are you planning to finance the purchase, maybe with an SBA loan? As an entrepreneur, you know that any time you invest money you risk losing it. Once you have come up with a budget, stick with it to find a franchise you can comfortably afford.
Conduct market research. You want to make sure there is a consistent demand for the products and/or services offered by the franchises you are considering. To do this, identify industries that showcase growth and stability. Focus on recession-resistant industries, those that are impacted less by dips in the economy. And since demand can fluctuate depending on location, you need to determine how well the franchise will fare in your chosen market, factoring in other businesses that will be your competitors.
Explore different franchise options. Consider each brand's reputation and feedback from customers. Talk with existing franchisees to find out what their experience has been like. Request the company's Franchise Disclosure Document (FDD) to familiarize yourself with the legal obligations and rights provided by the franchisor, as well as your responsibilities as a franchisee.
Make your final choice. At this point in your journey, franchisors will hold a Discovery Day. They invite interested parties to their headquarters to show them how things are done and see if prospective franchisees mesh with their business philosophy. This gives entrepreneurs who want to franchise the chance to validate the information gathered during their research and ensure consistency and transparency from the franchisor.
Afterwards, you can weigh the pros and cons to make an informed decision based on your research, analysis, and gut feeling as an entrepreneur.
Develop a financial plan. Using the fees structure the franchisor has laid out in their FDD, as well as projected earnings, calculate your expected ROI and break-even date. Make sure you have your finances in order, including money from bank loans or franchise financing, and your personal assets.
Make it official. Have an attorney, preferably a franchise attorney, read over the franchise agreement before you sign. Then, as an official franchisee, you'll take part in the franchisor's training program and get ready to launch your franchise.
Concrete Craft: A Great Choice for Entrepreneurs Who Want to Open a Franchise.
The increasing popularity of decorative concrete makes it a smart choice for entrepreneurs who want to open a franchise. According to Verified Market Research, the decorative concrete market was valued at $15 billion in 2021 and is projected to reach $27 billion by 2030, at a CAGR of 6.1%.
When where to invest, look no further than Concrete Craft. The largest decorative concrete franchise in the nation, we are renowned for our proprietary processes in stamping, staining, and resurfacing concrete, offering a plethora of custom design options to clients.
Concrete Craft trains all new franchisees in everything they need to know to become an expert in decorative concrete. Our intensive training program is designed to make sure franchisees are well-versed with industry basics, product knowledge, and hands-on technical skills.
And, as you get your franchise up and running, we are there alongside you, providing necessary support to ensure your entrepreneurial journey is guided by industry experts.
Get Started with Concrete Craft
We encourage all entrepreneurs who want to open a franchise to reach out to Concrete Craft today. One of our consultants will be in touch to answer your questions about the advantage of buying a franchise. Find out how your entrepreneurial spirit, combined with the structured stability of our recognized brand, can propel you toward success in the world of franchise ownership.