Do Franchise Owners Make Money? Yes! Here's What to Expect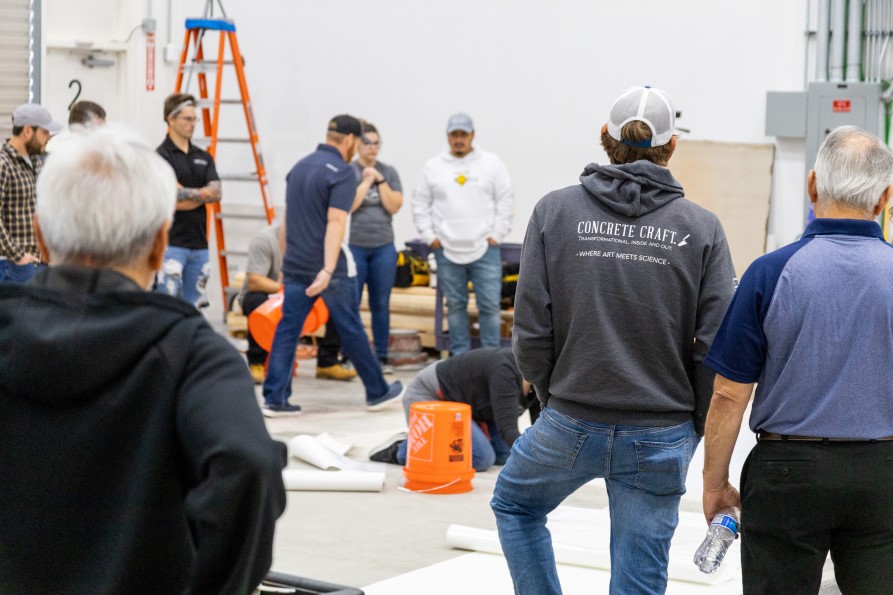 The decision to become a business owner is one that millions of people make every year in the U.S. The desire for financial freedom, lifestyle flexibility and the chance to put your skills to work for yourself drive most people to pursue entrepreneurship. One of the ways people are succeeding as business owners is through franchising.
A Look at The Franchise Industry
The most recent FRANdata numbers show there are approximately 3,800 franchisors in the U.S. For 2023, they will account for what is predicted to be more than 800,000 franchised locations in the country.
Concrete Craft has been franchising since 2015. We are an emerging brand in the franchise industry with over 85 locations. Do franchise owners make money when a company has fewer than 100 locations? Yes, they do. In fact, the same FRANdata report found that 82% of existing brands have less than 100 units or locations.
Not all franchises have 60,000+ locations and cost millions of dollars to operate (thank goodness!). The income you're looking to achieve comes from a solid business model with proven success, and that can be with any size franchise.
How Do Franchise Owners Make Money?
Like non-franchise business owners, franchise owners make money from the sale of their products and services. To generate the most sales, you want to have low overhead and operating costs, strong buying power on your products, and an excellent marketing plan to get the word out to potential customers. This is often where franchise businesses pull ahead of the pack.
With a franchise, you're purchasing a business model that is already working for others. The franchisor provides the training you need to perform the work of the business. Vendor relationships have already been secured, which likely provides you with discount purchasing as part of a larger group with more buying power than an individual.
With a franchise, there are royalty fees that you pay to the franchisor, usually based on gross monthly revenues. In return, the franchisor provides continued support through marketing programs, technology updates, research on new revenue streams, keeping an eye on the competition, and so on.
So, are franchises good investments? The bottom line is that they can save you time and money. You save time by having the startup work done for you. You save money by allocating a percentage of gross revenues to a slew of support and marketing work that might be unaffordable as an individual business.
Do Franchise Owners Make Money with Concrete Craft?
The Concrete Craft business model provides several ways in which franchise owners make money.
The Services You Provide
As a franchise owner, you will be offering several services: concrete stamping, concrete resurfacing, stained concrete, polishing, concrete restoration, and other related artistic concrete applications. Multiple services mean you can earn income in several ways.
The work you do can be done both indoors (e.g., foyers and basements) and outdoors (e.g., driveways, patios, walkways, and pool decks). This broader appeal allows you to offer more services that span all seasons.
Your services can be provided to both residential and commercial clients, which further expands your revenue streams.
Your Location Preferences
Concrete Craft franchise owners have flexibility in how they operate their business when it comes to location, and therefore, expenses. 38% of our franchisees operate from a home office, 27% operate from a warehouse space, 23% use a storage facility and 17% have opted for a commercial office. You can choose the location preference that works best for you.
This location flexibility is important if you choose to expand your business and become a multiple territory franchise owner. We have both single-territory and multiple-territory owners in our franchise network and can accommodate those franchise owners looking to scale their business portfolio.
Be in Business with a Trusted Brand
Concrete Craft has more territories than any other brand in the decorative concrete industry. We have worked hard to grow our brand with a commitment to exclusive high-quality MasterPro™ products, a strong franchisee support program and an operations plan that can see you open within two to three months of signing your franchise agreement.
We're also part of the larger Home Franchise Concepts group of companies, which helps us maintain and develop supplier relationships that continue to benefit our franchise owners, both financially and in quality assurance.
Inquire with us today and let's have a conversation about how you can make money as a franchise owner with Concrete Craft and build the entrepreneurial life you deserve.