Concrete Crafts Adds Polished Concrete to its Already Robust Product and Service Offering
For Immediate Release:
Media Contact:
Michael Singer
919-439-4731
msinger@919marketing.com
IRVINE, Calif., Nov. 3, 2021 /PRNewswire via COMTEX/ -- IRVINE, Calif., Nov. 3, 2021 /PRNewswire-PRWeb/ -- Concrete Craft, the largest decorative concrete franchise in the United States, has enhanced its comprehensive portfolio of products and services by adding polished concrete to its list of resurfacing options.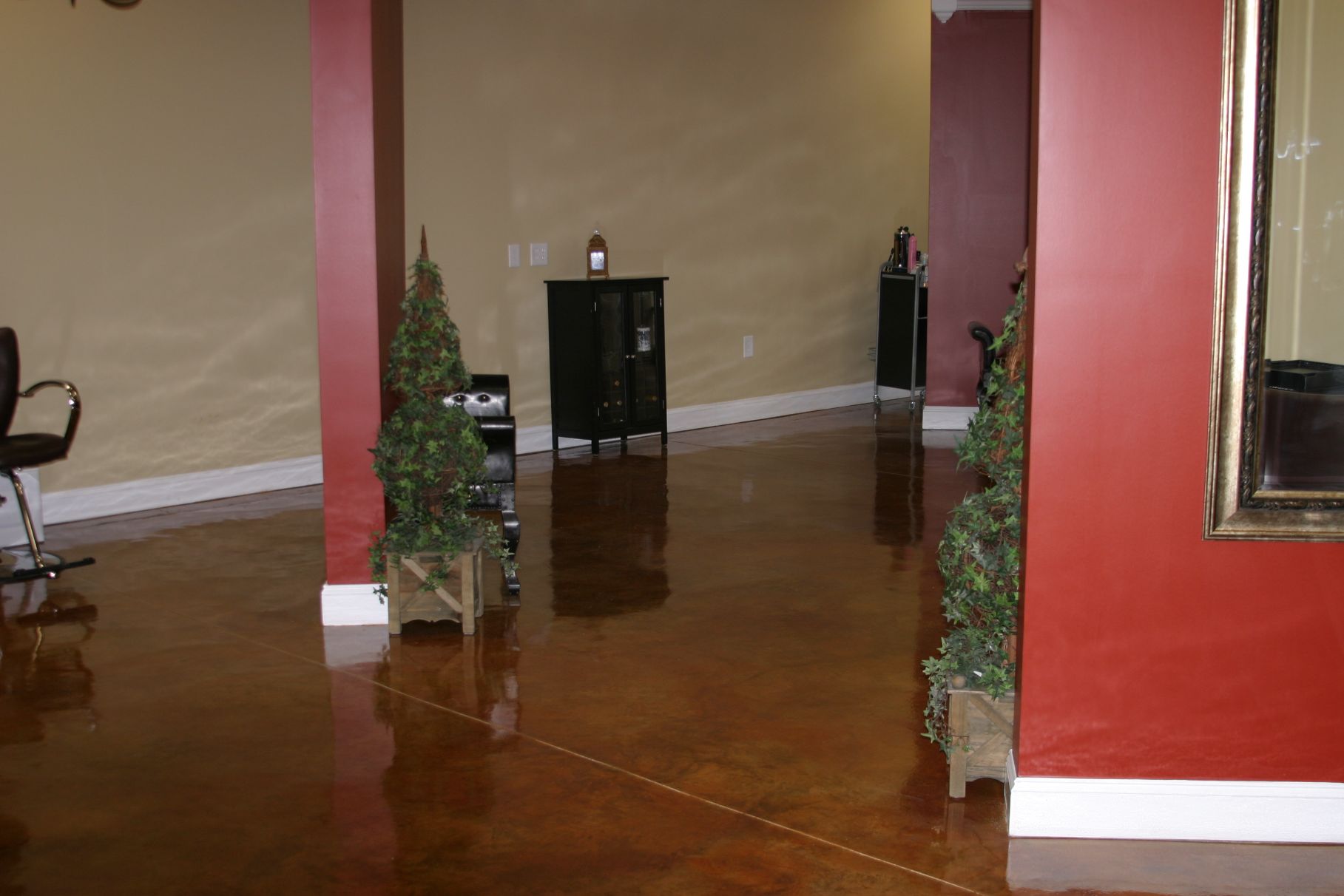 Now available from Concrete Craft's national network of franchisees, polished concrete is an ideal flooring alternative for commercial applications such as warehouses, retail outlets and restaurants, as well as residential projects for homeowners seeking a modern, industrial aesthetic.
"Concrete Craft franchise owners are thrilled to add polished concrete to their range of offerings," said Darin Judson, Field Support Specialist for Concrete Craft. "This is a terrific opportunity for our craftsman to provide a customized, high-end look for our clients. What's more, they get to enjoy work that's not subject to seasonality; unlike other exterior projects, polished concrete is an application that can be completed any time of year."
The ultimate in functional — yet beautiful — flooring, polished concrete is long-lasting and environmentally friendly. It makes the surface harder and delivers durability that prevents staining, eliminates moisture-related damage, repels dust and resists tire marks. Owners prefer polished concrete for its maintenance savings — no more waxing or stripping — and the value it delivers through increased ambient light efficiency.
"The polished concrete industry is flush with potential, expected to grow to a $3 billion market over the next few years," says Dan Lightner, President. "For the reason, we've partnered with SASE — the experts in polishing concrete equipment — to ensure the best results on every job, whether commercial or residential."
In business for more than 30 years, SASE is a leading manufacturer of floor grinders, polishers and finishing products. Their national footprint mirrors Concrete Craft's reach, making them an ideal supplier and provider of training and certification to all franchise teams.
Awarded the top Concrete Coating Franchise in 2021 by Entrepreneur magazine, Concrete Craft is continuing to grow its franchise family in markets throughout the U.S. For more information, please visit http://www.concretecraft.com
About Concrete Craft
Concrete Craft® is the largest decorative concrete franchise in the nation, offering a full range of services to residential and commercial consumers, from durable concrete overlays to staining solutions to concrete restoring systems. Founded in 2004 as All American Decorative Concrete, and acquired and re-branded by Home Franchise Concepts (HFC) in 2014. Concrete Craft now boasts over 100 territories in the United States and Canada. To learn more about Concrete Craft franchising opportunities, visit http://franchise-concretecraft.com.
About Home Franchise Concepts
Home Franchise Concepts® (HFC) is one of the world's largest franchising systems in the home improvement goods and services space and among the world's largest franchise businesses. HFC's six brands, including Budget Blinds®, Tailored Living®, Concrete Craft®, AdvantaClean®, Kitchen Tune-Up®, Bath Tune-Up™ and are consistently rated at the top of their categories and supported by more than 2,100 franchise territories in the United States, Canada and Mexico.
About JM Family Enterprises, Inc.
JM Family Enterprises, Inc., founded by Jim Moran in 1968, is a $17.75 billion diversified automotive company ranked No. 19 on Forbes' list of America's Largest Private Companies. It is also ranked No. 94 by FORTUNE® as one of the 100 Best Companies to Work For®, its 23rd consecutive year on the list. JM Family has more than 4,300 associates, and its primary subsidiaries include: Southeast Toyota Distributors, the world's largest independent distributor of Toyota vehicles; JM&A Group, one of the leading independent providers of finance and insurance products in the automotive industry; Southeast Toyota Finance and DataScan, both part of World Omni Financial Corp., a diversified financial services company; JM Lexus, South Florida's only Lexus Plus dealer; and Home Franchise Concepts, a franchise network of home improvement products and services consisting of Budget Blinds, Tailored Living, Concrete Craft, AdvantaClean, Kitchen Tune-Up and Bath Tune-Up. Headquartered in Deerfield Beach, Florida, JM Family Enterprises has major United States operations in Jacksonville and Margate, Florida; Commerce and Alpharetta, Georgia; Mobile, Alabama; St. Louis, Missouri; and Irvine, California.
For more information, please contact Franchise Development at 877-542-1225 or email franchise@gohfc.com