Concrete Craft Doubled its Number of Territories in 2020 and Has No Plans to Stop in 2021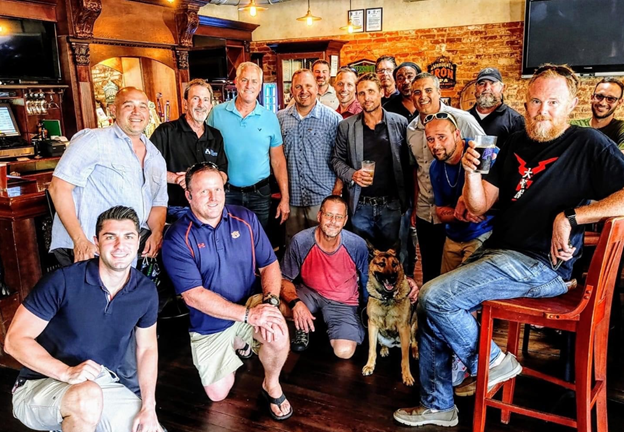 Concrete Craft has been leading the charge in creative concrete solutions since 2006. In 2014, the decorative concrete brand was acquired by Home Franchise Concepts (HFC) and has grown to more than 80 territories throughout the U.S. and Canada.
And despite the challenges brought on by the pandemic that seemed to define 2020, Concrete Craft was recognized as one of Entrepreneur's Hottest Industries Today. So it's no wonder that the home improvement brand significantly exceeded its growth expectations and welcomed an additional 46 franchisees to the family.
"We're over what we expected in terms of growth," said Jonathan Thiessen, Chief Development Officer of Home Franchise Concepts. "We've doubled the system from where we were a year ago. People are very interested in Concrete Craft right now. It's an up-and-coming brand, and people want to get into the home segment because that's where consumers are spending most of their time."
Beyond the demand for services, the growing labor pool has proven to be advantageous for Concrete Craft. As more and more working people are deciding to exit corporate America and secure their own careers working for themselves, the brand has had nothing but high-quality, passionate business people come through its door.
"Other industries are cutting, but we're growing," said Thiessen. "The pandemic has lifted up the labor pool, and we've been able to hire quality people."
With the support that Concrete Craft offers its franchisees, it's clear why so many have flocked to the brand as their next career move. The brand put royalties on hold and dedicated a lot of financial support to its franchisees so that they were able to come out stronger on the other side.
"We wanted our franchisees to feel safe. We didn't want to lose a franchisee to the pandemic because we weren't able to help them enough," said Thiessen. "Part of good growth is continuing to support your franchisees while running the business. We're looking for additional support staff for our current franchisees."
Looking ahead at the start of a new year, Concrete Craft has plans to continue expanding. But the brand isn't growing just for the sake of growth — the goal is to be strategic and to ultimately make its franchisees more profitable than ever before, according to Thiessen.
"In the first quarter of the year we're looking to grow the brand's footprint and make a household name for ourselves. From there it's all about franchisee profitability and getting them rolling. We're investigating new products to bring to the table so they have the opportunity to be more profitable than ever before."
And with new products come new opportunities. Thiessen says the addition of offerings like polished concrete will give franchisees room for more commercial projects and will help to solve the seasonality issue so many territories in some parts of the country struggle with.
As a way to keep up the momentum of an exciting and successful year and ensure that its incoming franchisees are up to speed, Home Franchise Concepts plans to open a new learning center in Dallas that will operate as a training headquarters for all of the conglomerate's brands. Set to open in January 2021, the hands-on learning environment will even feature a single-story home where franchisees can practice application of their products in their day-to-day operations.
"It's been in the works for a while, but the training center is going to be a great asset to the company," said Thiessen. "It's an exciting way to start the new year."
If you are interested in becoming a Concrete Craft franchise owner, our parent company, Home Franchise Concept (HFC), has been helping business-minded people build successful franchise businesses for over 25 years. Learn more about the Concrete Craft opportunity today. Or visit Home Franchise Concepts or call 1-800-420-5374 and speak with one of our franchise licensing advisors to learn more about any of our family of brands.