First Time Entrepreneur: Best Franchises for Newbies
First-time entrepreneurs are usually young, ambitious, big on drive, but short on cash and experience. Or they may be a bit older, having spent enough time in the workforce that they've grown tired of working for someone else. Both of these investors want to be in charge of their own financial futures by running their own businesses.
Often these types of investors want to build a business from the ground up without realizing how much work it will be and how that work will be compounded by their lack of experience. It might be a better choice to buy a franchise. Franchise ownership lets you be the boss without having to do all the work yourself.
When most people think of franchises, they think of fast-food restaurants. But, according to the latest Census data available, more than 300 different industries offer franchising and 11.4% of the businesses in those industries are franchises. That's a lot of different franchises. If you're new to the franchise game, here are some things to consider.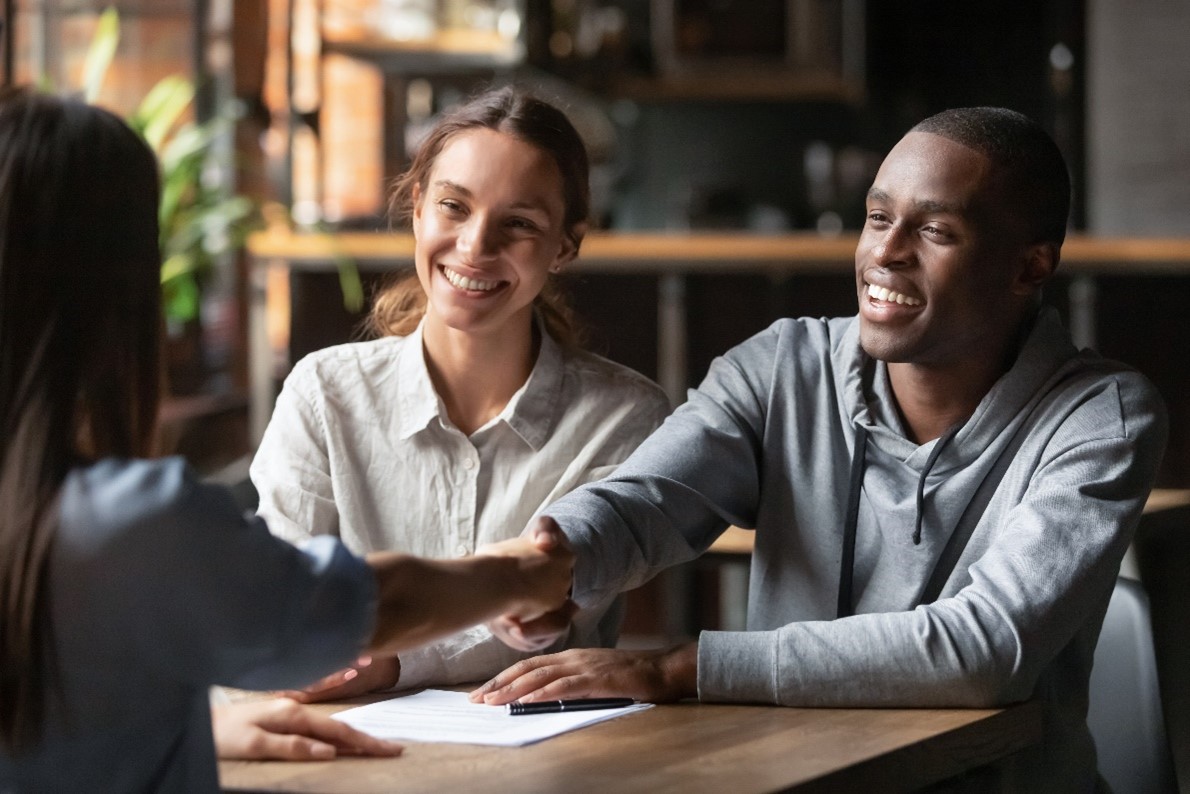 How much will it cost you?
Some of the biggest and most well-known restaurant franchises require an initial investment of between $1 million and $2 million. You may want to consider starting out small. Some of the franchises requiring the lowest upfront costs are in the travel, cleaning, senior care, and home services industries. You'll need to research the franchise fee the company charges as well as the startup costs and the amount of cash they require you to have on hand.
Does the company have a well-established, recognizable brand?
As a franchisee, you become a part of the company. It should be a company that represents similar values to yours. If it is well known and well liked, it will help you attract customers once you open.
How much training does the company provide for new franchisees?
First-time entrepreneurs often don't know much about running a business, or about the industry they are investing in. You'll want to choose a company where you'll be thoroughly trained on everything from the goods or services they provide to how the day-to-day operations will work.
What support do they offer you once the business is open?
The support a company offers a franchisee is invaluable. The franchisor has done this multiple times and should have an established set of best practices to share with the franchisee. The level of support they offer you, both as you get your franchise up and running and after you open your doors, should be a big factor in which franchise you buy.
How much competition is there in the market?
If there are a lot of businesses offering the same service as the franchise you're thinking about opening, it may be harder for you to draw in customers. You need to find an underserved niche in the market.
Consider Concrete Craft
Young entrepreneurs looking to buy a franchise should consider Concrete Craft. Concrete Craft was one of the 50 fastest growing franchise brands in 2021, according to franchisedirect.com, and ranks on Entrepreneur Magazine's Franchise 500® in multiple categories including, Top Franchises for Under $150,000, Top Franchises for Veterans, Top Home-Based and Mobile Franchises, and the #1 Concrete Coatings Franchise.
Concrete Craft is a decorative concrete franchise. We have a process of finishing concrete that makes it look like real stone, slate, brick, tile, even hardwood. You don't need any design or construction experience to run a Concrete Craft franchise; we will teach you how to run the business and perform and/or manage the work.
You'll have one week of classroom training to learn industry basics, then you and your installer will travel to our training center in Dallas for a week of hands-on training in all facets of decorative concrete. After your training, you'll return home with all the support materials you need.
Concrete Craft is currently the only decorative concrete franchise in the nation. So, as a Concrete Craft franchisee, you will most likely have the only business of its kind in your market outside of mom and pops that may not specialize in all of our services.
Get Started with Concrete Craft Today
Whether you're a first-time entrepreneur or a more seasoned investor, Concrete Craft may be the right franchise for you. We invite you to watch a "Day in the Life" of Rob & Christa Hinzman, owners of Concrete Craft Athens, GA, to hear why they love Concrete Craft and what a typical day in their life looks like. To find out more, explore the next steps today. One of our Franchise Consultants will be in touch to answer your questions about what it takes to be part of the Concrete Craft team.