A Guide to Buying a Home Based Franchise for New Franchise Owners
If you are new to the world of franchising, you may not realize how many different companies you come in contact with that are franchises. Like most of us, if you're asked to name the first franchise you can think of, you'll probably say McDonald's, Burger King, or possibly another fast-food restaurant. But fast food is just the tip of the iceberg when it comes to franchising. Franchises are offered in more than 75 industries, including health care, personal care, travel, and home services businesses, to name a few.
Reasons to Franchise
There are many reasons to buy a franchise rather than building a business from scratch. For one thing, if you've never owned a business before, you probably don't understand everything that goes into running one, never mind starting one. As a franchisee, you'll get all the training and support you need to put you on the path to success. Plus, as part of a well-established brand, the public will be familiar with your name, as well as the products and services you offer, making it easier to start building a customer base.
Deciding What Type of Franchise to Buy
With all the different types of franchises available, it can be hard to choose the type of business that's right for you. One way to narrow it down is to consider industries you're familiar with. For instance, if you have a background in the food industry, you may want to consider a fast-casual dining concept or perhaps a coffee kiosk operation. If you've spent years in construction, maybe you'd feel at home running a handyman franchise. Or perhaps you are a fitness buff who's interested in owning your own gym or weight loss franchise.
But for some people, the type of goods or services their franchise provides doesn't matter. They look at other factors including cost, competition, and convenience.
By cost, we're referring to how much money it will take to get the business up and running. This is usually, but not always, less when you buy a franchise as opposed to starting an independent business. The franchise fee, a one-time payment you make to the company for the rights to use their name and their proprietary business mode, varies widely based on the type of franchise you buy, from as little as $500 to $50,000 or more. And the franchise fee isn't the only startup cost you'll have. For a better idea of what you'll need to spend, Entrepreneur has a database where you can compare the fees charged by different franchises.
Competition refers to other businesses providing the same goods or services as yours in the market. For instance, if you build a pizza place right across the street from another pizza place, you could possibly cut your profits in half. Before you choose what type of franchise to buy, make sure your area can support another one of those businesses.
While convenience is third on this list, for some people it is the most important factor. They want to find a franchise that fits into the life they have now, rather than changing their lives to become slaves to their new business. They want a concept that allows them the opportunity to be able to spend more time with their families, or perhaps continue working another job while running their franchise.
Why Home-Based Franchises Check All the Boxes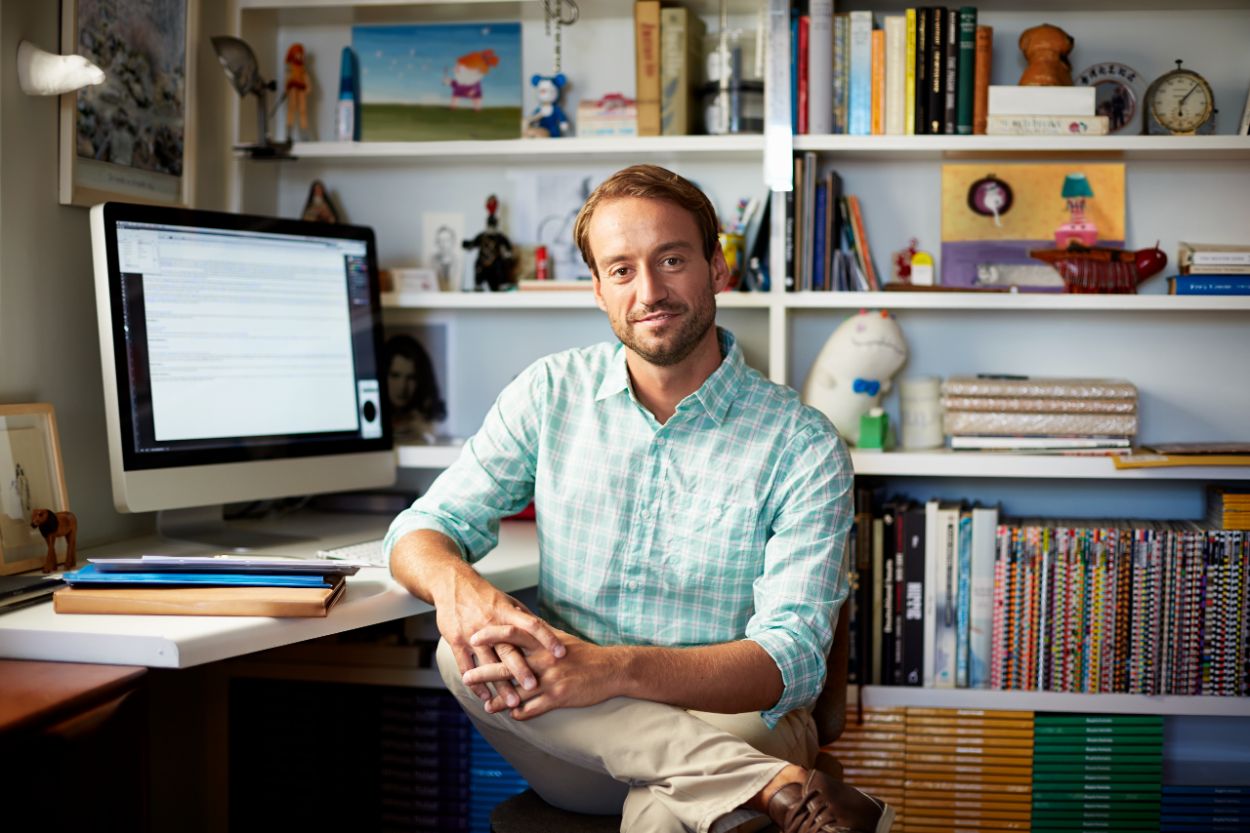 A home-based franchise is any franchise you can operate out of your home, as opposed to needing a brick-and-mortar location to do business. Always popular, they've become even more so since the start of the pandemic, as people embraced the freedom that comes from not having to commute to an office each day.
The convenience of running a business from your home is undeniable. Besides the aforementioned lack of commute, you have the flexibility to set your own hours. Parents can send emails booking or confirming appointments before their children wake up, or after they are in bed at night. You can easily schedule jobs around other commitments. And if you want a long weekend, you can arrange your schedule to make that happen.
The costs of operating a home-based franchise are typically lower than those associated with other franchises because you avoid all the expenses of a physical location: a mortgage or rent payment, remodeling costs, insurance, utilities, furnishings, and office supplies. The less money you spend up front, the less time it will take to earn back that investment, so theoretically you can begin turning a profit sooner.
Also, if you run a business from your home, you may be able to deduct a portion of your home expenses from your income taxes. This may include mortgage interest, property taxes, power and water bills, home maintenance and possibly even part of your internet service. Be sure to check with your accountant or the Internal Revenue Service to make sure you are eligible for these deductions.
Another cost-saving factor associated with this type of franchise is that typically, they require fewer employees to start out, since there doesn't need to be someone manning the store all day. You and your spouse can buy a franchise and run it yourselves, avoiding labor costs while you're starting out.
As with any other type of franchise, you need to consider the competition before you buy a home-based franchise. When you buy a franchise, you're assigned a market within which to operate to avoid competition within your company. But what about other companies' franchisees, or independent businesses providing the same goods or services you do? You need to consider them as well. The best advice is to look for a niche business that fills a specific need in your community.
Home Services Franchises
Some of the most popular home-based franchises are associated with the home services industry, business that renovate, redecorate, repair, or maintain residential properties. Forced to remain home at the start of the pandemic, many homeowners began to see their houses as their sanctuaries and start looking for ways to improve them. This has led to an increased demand for home services business.
Consider a Concrete Craft Franchise
The demand for decorative concrete has increased as part of this demand, but it still remains very much a niche business. That's what makes Concrete Craft, the nation's largest decorative concrete franchise, a smart investment. Not only will you potentially have less competition than you might with other home-based franchises, as part of the trusted Concrete Craft brand, you will have the support of our parent company, Home Franchise Concepts. In business for 30 years, Home Franchise Concepts is the umbrella covering eight home-based, home services franchises: AdvantaClean, Aussie Pet Mobile, Bath Tune-up, Budget Blinds, Concrete Craft, Kitchen Tune-Up, Tailored Living, and Two Maids and a Mop.
Get Started with Concrete Craft Today
To find out more about franchising with Concrete Craft, contact us today. One of our Franchise Consultants will be in touch to answer your questions so you can decide if this exciting opportunity is the right one for you.